Explore Hampshire and the Isle of Wight
No matter where you live, there are wild places and wildlife on your doorstep waiting to be discovered.
Whether you live in the heart of a city or down a country lane – there's always new wildlife experiences to be found, with the help of your local Wildlife Trust.
Find some inspiration for your next wild experience - spot rare wildlife, find out more about conservation, or just get a breath of fresh air in your local green patch.
Find an event or nature reserve near you
Ways to explore Hampshire and the Isle of Wight
Join us at our Passion for the Planet event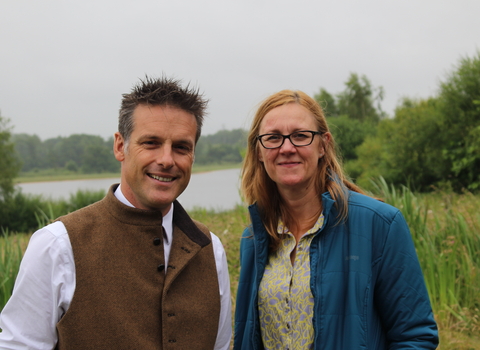 A Passion for the Planet
Thursday 28 June, 7-10pm
Lyndhurst Community Centre
What will it take to save our wild and wonderful world?
Join TV presenter Nick Baker with other leading environmental gurus to talk about what's at stake and why it's time to go wild.
Book your ticket here
Support us and explore wildlife with us
Other ways to explore
See some upcoming events