Watercress and Winterbournes

The Rivers Test and Itchen are iconic features of the Hampshire landscape, but the chalk streams that give them life are some of the greatest hidden treasures in the county. These beautiful waters go by many names in our area, from brooks and rivulets to sources and headwaters. Those that only flow during the wet winter months have another name again - winterbournes.
With only around 200 existing worldwide, and most of those in England, chalk streams provide an ecologically rare home for a whole host of wonderful wildlife. Here in Hampshire their cool, oxygenated, alkaline waters provide a uniquely perfect habitat for species like water vole, brown trout, southern damselfly, water crowfoot, and endangered white-clawed crayfish.
Our streams also have another story to tell: that of a landscape shaped by centuries of human activity. Adjacent fields are marked with patterns from old water meadows, while mysterious riverside structures speak of trades ranging from gin distilling to paper production. Today many of these historic industries continue, with our area being famous for watercress growing and fly fishing.
With support from the National Lottery Heritage Fund, Watercress and Winterbournes is telling the story of this vibrant past and building a bright future. This five-year Landscape Partnership Scheme brings together local communities and 16 organisations to restore and celebrate the Bourne Rivulet, Candover Brook, Cheriton Stream, Pillhill Brook, River Arle, Upper Anton, and Upper Test.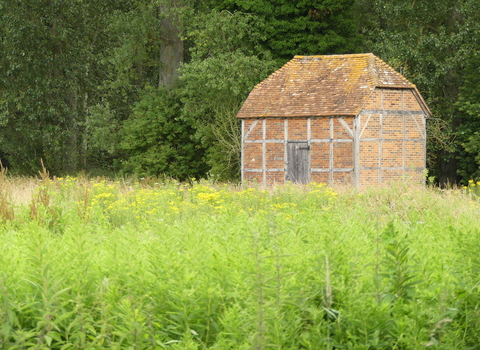 Upcoming online events
Winterbournes: Curious and Changeable
20 April, 7 - 8pm Book ticket
Tim Sykes examines the unusual qualities of our local winterbournes. Discover what causes their fluctuating flow, how wildlife has adapted to them, and how our own lives can impact their wellbeing.
Otters and Voles and Mink - Oh My!
6 May, 7 - 8.30pm Book ticket
Susan Simmonds explores the interactions between three chalk stream mammals: otters, water voles, and invasive American mink. Hear how each species adapts to life in our local streams - often in competition with each other.
Claws for Thought: The Plight of our Native Crayfish
13 May, 7.30 - 8.30pm Book ticket
Ben Rushbrook highlights the threats facing our native white-clawed crayfish. Learn about the decline of this species, its current status in Hampshire, and the efforts being taken to secure its future.
River Triffids: The Plants Invading our Chalk Streams
25 May, 7 - 8.30pm Book ticket
Maggie Shelton uncovers the invasive non-native plants in our local chalk streams, from Himalayan balsam to parrot's feather. Find out what makes a species invasive and what impact they have.
News and blogs