Wilder Portsmouth is a partnership project between the Southern Co-op and Hampshire & Isle of Wight Wildlife Trust.  The focus of this jointly-funded initiative is around encouraging people to take action to create and enhance wild spaces where they live.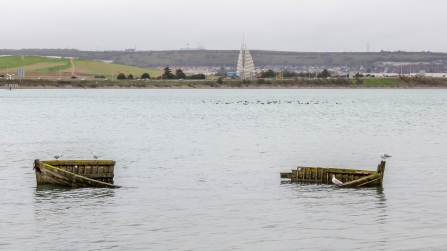 It is essential that we increase the space for wildlife and help make the natural world an important part of people's lives. By improving and connecting wild spaces, we also aim to reconnect and strengthen local communities.
Wildlife is in free-fall and we are witnessing dramatic declines in many species and important habitats. We know that a healthy, wildlife-rich natural world is essential for our well-being and prosperity. 
We must find ways to build a nature recovery network across our neighbourhoods, towns, cities, countryside and throughout our counties – creating and connecting wild places.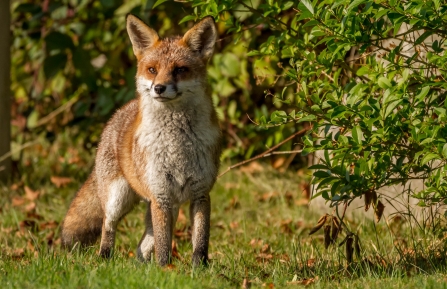 We believe that part of the solution must be individual and collective action by people in their own homes and communities.  By engaging with local people we can reach the critical mass of support needed to ensure that connecting with and caring for nature becomes the norm.
The project aim is to increase the provision of wildlife friendly areas and small outdoor spaces across the city of Portsmouth.                
More than half of wild species in the UK are in decline and 15% are threatened with extinction.
As the human population grows and the demand for more new houses and roads gradually eats away at our countryside, the value of urban gardens as a safe refuge for wildlife becomes ever more important.
Portsmouth is the only island city in the UK and the second most densely populated outside of London. Its green urban spaces are finite and precious and because Portsmouth is such a crowded place gardens are especially important.
There is potential to link areas of the city together with "stepping-stones" of good habitat allowing species to move about and populations to connect. 
Portsmouth currently has around 89,000 households but many have very small gardens and usage is quite varied including artificial grasses, patios and decking, it is also very common for people to tarmac over their front gardens to provide car parking facilities.
A connection to nature is good for both our own and nature's well-being and needs to be more widely recognised as such.
Become a part of helping to create a Wilder Portsmouth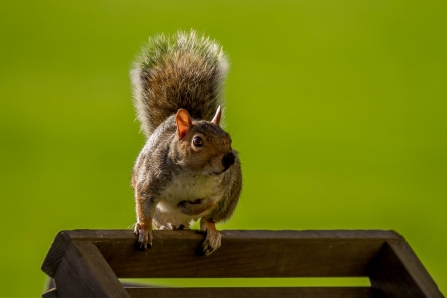 It seems to me that the natural world is the greatest source of excitement; the greatest source of visual beauty; the greatest source of intellectual interest. It is the greatest source of so much in life that makes life worth living.