Annual General Meeting 2019
Annual General Meeting
The 58th AGM of Hampshire & Isle of Wight Wildlife Trust will be held on Thursday 24 October 2019, 10am–11am at The Middle Brook Centre, Hope Church Winchester, Middle Brook Street, Winchester SO23 8DQ
Agenda
Welcome by the Trust's Chief Executive
Annual General Meeting
Opening address by the Trust's President
Apologies for absence
Minutes of the 57th Annual General Meeting
Report of the Trust's Chairman on the year 2018–2019  
Report of the Trust's Honorary Treasurer and approval of Accounts for the year ended 31 March 2019 
Elections to Council (please see below)
Appointment of Auditors (please see below)
Members' questions
Elections to Council
Re-elections to Council
Peter Vaughan being duly qualified as a Trustee and having served 6 years as a Trustee stands for re‑election for a third and final term.
 
Elections to Council
This item will be updated by 1 October 2019.
 
Appointment of Auditors
Sheen Stickland being eligible offer themselves for re‑appointment.
Following the formal business of the AGM we are holding  a conference from 11.30am–4.30pm where we will launch  our strategy for the next ten years. Read full details and buy tickets for the Wilder Conference here.
We hope you are able to join us, either for the AGM, the conference or both.  These events provide us with a great opportunity for you to hear first-hand about the Trust's work in our counties and for us to meet you in person.
We hope to see you there.
Debbie Tann, Chief Executive and David Jordan OBE, Chairman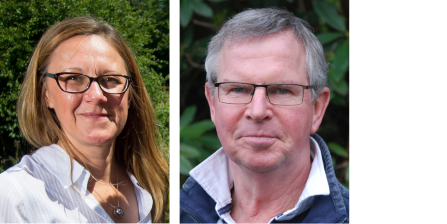 Book your place
The AGM is free to attend and is open to both members and non-members. Please note that non-members will not be able to vote.
To confirm your attendance at the AGM please click the button below:
To request a proxy vote if you are unable to attend the AGM, please complete this simple form.
If you have any questions, please call 01489 774400.
Please remember to include your name, address and membership number and to return/submit it by Tuesday 15 October 2019.
Directions
Information on getting to the Middle Brook Centre can be found here. The Winchester Park & Ride bus service stops at St George's Street (M&S) by the Brooks shopping centre, just a short walk from the venue.
Please click on the images below to view a photo of the venue and a location map.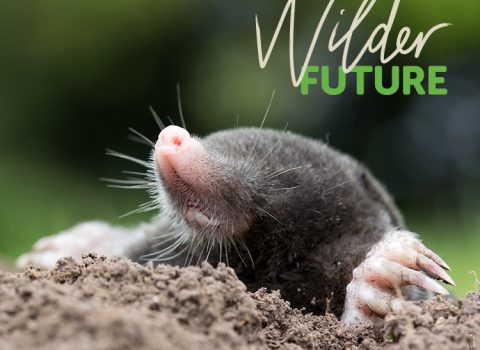 Wilder Hampshire & Isle of Wight Conference
Join us and those who inspire us as we set out our plan for a wilder future. Speakers include Sir Charlie Burrell, rewilding pioneer and owner of Knepp Estate, Dagan James, leader in farming with nature and owner of Broughton Water Buffalo, Philip Lymbery, CEO of Compassion in World Farming and many more.
Find out more