About Hampshire & Isle of Wight Wildlife Trust
About us
Hampshire & Isle of Wight Wildlife Trust is one of 46 Wildlife Trusts working across the UK. With the invaluable support of volunteers and members we manage over 50 nature reserves. We also work with other organisations and landowners to protect and connect wildlife sites across the county and inspire local communities and young people to care for wildlife where they live.
Our Vision for a Wilder Hampshire & Isle of Wight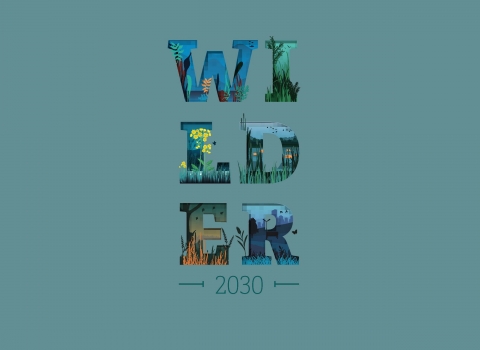 Find out more about our plan for nature's recovery
Our vision for a wilder future is beautiful and vital:
We want great places to live that are good for people and good for wildlife.
We want nature to be normal, for children to grow up with wild green spaces to explore.
We want a deafening din, a cacophony of chiping, churring and buzzing.
 
Discover Wilder 2030
This county's natural diversity is possibly unsurpassed in the UK, and when you add the unspoiled habitats of the Isle of Wight you have an internationally important assemblage of wildlife. Some of these sights are almost unique, notably our chalk streams and sandy lowland heaths.

And importantly, most of these places are accessible to us all, in the fantastic collection of nature reserves managed by Hampshire & Isle of Wight Wildlife Trust.
More about us
We make space for wildlife
Today we look after more than 50 nature reserves and other land, creating a growing network of wildlife havens across Hampshire and the Isle of Wight.
We bring wildlife back from the brink
Despite national declines, our work is improving the fortunes of important species like Duke of Burgundy butterfly, water vole and avocet.
We stand up for wildlife
We are the voice for wildlife and wild places with government, local authorities and others. We use our experience, evidence and expertise to help to shape decisions and get the best results for wildlife.
We connect people and wildlife.
We offer hundreds of events, activities and classes throughout the year - giving people of all ages the chance to experience and learn about our incredible natural treasures.
News about our work
Read our latest blogs