Get involved
No matter what it is about nature that inspires or intrigues you, we're sure we've got something for you to get involved with!
Find a nature reserve or event near you
There's lots you can do
If you want a hands-on experience where you can make a real difference to the wildlife in your area, we have various volunteer roles that you can get involved with across the two counties.
Join us at our Passion for the Planet event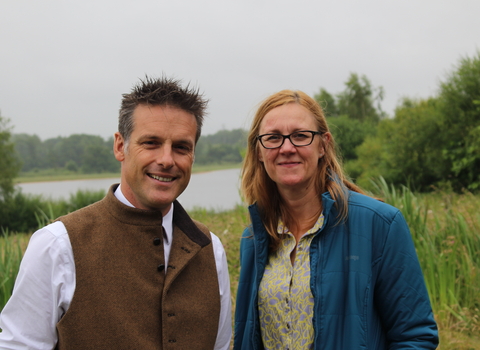 A Passion for the Planet
Thursday 28 June, 7-10pm
Lyndhurst Community Centre
What will it take to save our wild and wonderful world?
Join TV presenter Nick Baker with other leading environmental gurus to talk about what's at stake and why it's time to go wild.
Book your ticket here
Activities for you to enjoy
If you're looking for a great day out to have fun, learn or spend time with your family, why not come along to one of our many events.