The Power of Gifts in Wills
Since the earliest days of the Trust's existence, gifts left to us in Wills have made a huge difference to our work. They have made it possible for us to add to the land that we manage for local wildlife as well as improve the skills and resources needed to be a champion for nature both on and off our nature reserves.
We are hugely grateful to all the generous individuals who left gifts to local wildlife over the years. By investing in a wilder future for those that come after them they have all helped ensure our beautiful local wild spaces and the wildlife that lives there are protected long into the future.
Below are just some of the stories where gifts in Wills have had an impact on our work.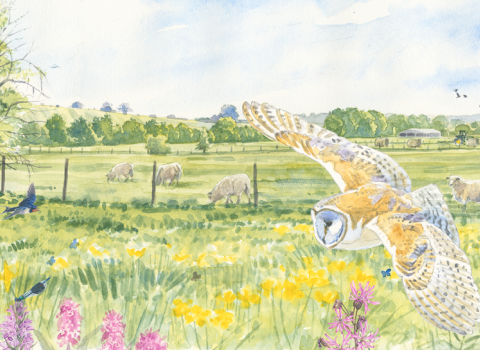 2016 - Patricia James
Miss James' gift contributed significantly to our purchase of Hockley Meadows Farm in 2017 and made it possible for us to raise the rest of the funds required by appealing to our members and supporters. This site is now a haven for wildlife like kingfisher, barn owl and dragonflies and the working farm supports our conservation efforts right across our Hampshire reserves.
Hockley Meadows Farm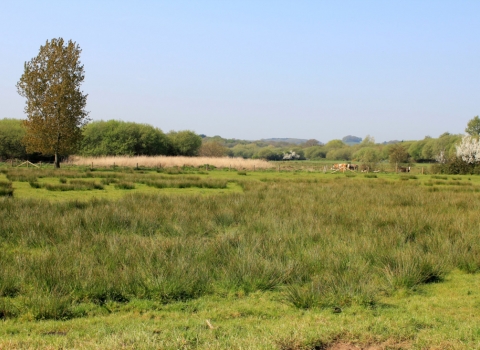 2010 - Cathleen Cooper
Cathleen lived on the Isle of Wight and was passionate about birds and butterflies, particularly the Glanville fritillary. We used Cathleen's gift to help us buy Sandown Meadows, then our ninth nature reserve on the Island and now a key part of an increasing network of wildlife sites along the Eastern Yar valley, together creating an unbroken habitat for wildlife. 
Sandown Meadows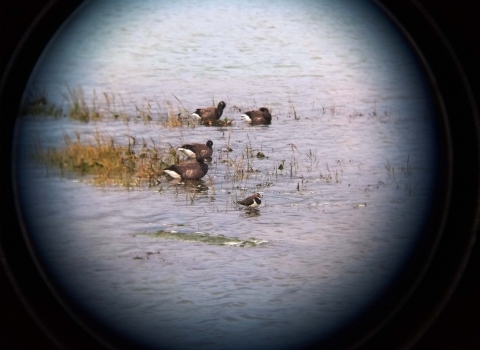 2009 - Harry Webb
Living in Portsmouth, Harry was a frequent visitor to his local reserve Farlington Marshes. We used Harry's gift to buy a telescope for Farlington, to help enable new visitors to get closer to the birds that so inspired him. We hope that Harry would be happy to hear that the site has recently seen avocet nesting in the summer months.
Farlington Marshes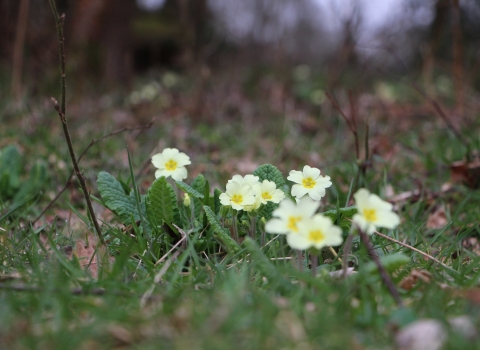 2003 - David Purslow
A great supporter of the Trust David was a keen wildlife photographer and gifted sculptor. He left a gift in his Will so that we might buy a woodland in north Hampshire. After a long and careful search, in 2013 we used this gift to help us buy College Copse Farm. Part of the site is covered by just the sort of woodland described by David.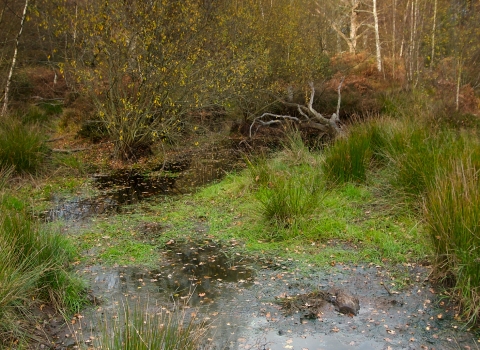 1998 - Gwen Talmey
Gwen lived in Basingstoke and left a gift with the wish that it be used to buy woodland in the area in memory of her parents, Samuel Jesse Coakes and Elizabeth Verina Coakes. Her generosity meant that the Trust could buy Inhams Copse, close to the borders of Pamber Forest. Adding to pre-existing nature reserves and areas already managed for wildlife is a great way to create a bigger, better and more joined up landscape for nature.
Pamber Forest & Upper Inhams Copse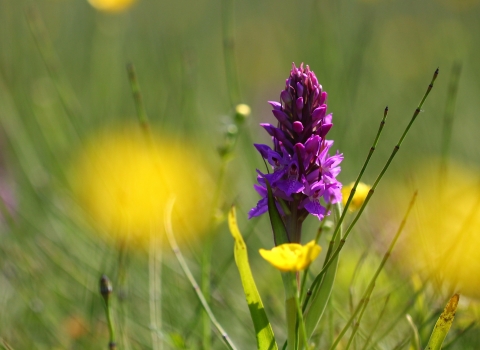 1991 - Ron Ward
Ron was a local man with a great love of the countryside and nature. He was also the owner of a meadow to the west of Pamber. During his lifetime, this meadow was designated a Site of Special Scientific Interest (SSSI ) for its rich wildflower grassland. Ron's final wish was that his beloved meadow be made into a nature reserve, and so he left it to the Trust in his Will.
Ron Ward's meadow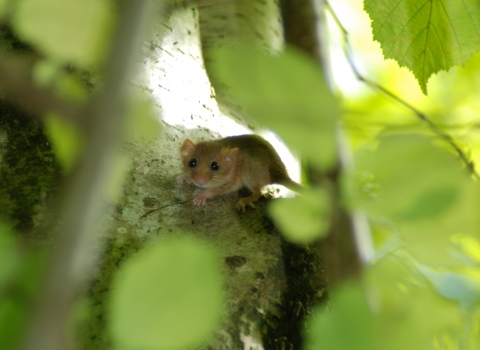 1989 - Hon Miss Joane Dutton
A substantial monetary gift from the Hon Miss Joane Dutton set us on course to be the effective and influential wildlife charity that we are today. Joane also gave us Shutts Copse, a beautiful ancient woodland that remains a haven for dormice and is full of woodland flowers, such as bluebells and wood anemones come the springtime.
Shutts Copse
The early years...
Want more information?
If you would like to know more about how we use and treat gifts left to us to benefit local wildlife please take a look at our FAQs. If you would like any more information, or to discuss this with someone at the Trust please contact Steph Watson on 01489 774400 or email Steph.Watson@hiwwt.org.uk.   
We would always recommend that you speak to your solicitor if you are thinking about leaving a gift in your Will to charity.