Explore Watercress and Winterbournes
Watercress and Winterbournes is a Landscape Partnership Scheme which is protecting, enhancing, and celebrating the seven chalk streams that feed the Rivers Test and Itchen. With a five-year span and over 20 distinct projects, the scheme aims to secure the future of these precious places.
The scheme unites 16 partners with local communities to improve habitats, protect vulnerable species, and address key pressures like pollution and flooding. We'll showcase the inspirational nature of the streams, and raise awareness about the incredible wildlife that calls them home.
We'll be adding updates here as the scheme progresses. In the meantime, you can read our Landscape Conservation Action Plan - this gives a great overview of the value of our chalk streams, they pressures they face, and the projects we're delivering to care for them.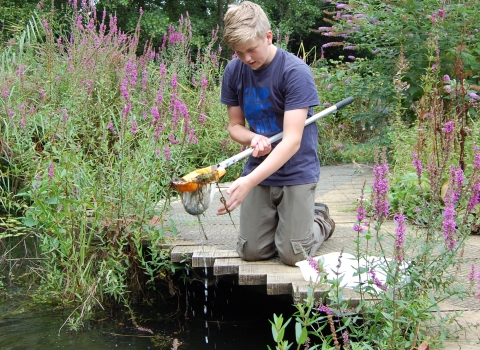 Education Programme
The Watercress and Winterbournes Education Programme is open to schools and groups that fall within our scheme area. It aims to teach young people about the wildlife, history, and cultural heritage of our chalk streams, as well as the pressures they are under. The programme is led by scheme partner Wessex Rivers Trust - you can learn more about what it offers, and how to get involved, on their website.