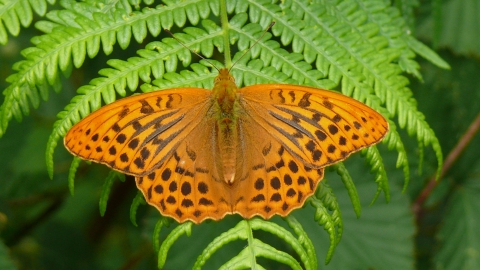 Martin's Wood Nature Reserve
A beautiful young woodland teeming with wildlife
Know before you go
Access
There are no stiles or gates on site. All paths are unsurfaced, and the site lies on a gentle slope leading down to the Eastern Yar Valley. Paths remain fairly dry throughout the year.
When to visit
Opening times
Open at all times
Best time to visit
Visit in summer to see woodland butterflies and the different species of bees and wasps that frequent the woodland
About the reserve
Martin's Wood is full to the brim with exciting wildlife. Red squirrels leap from branch to branch and unusual birds such as tree creepers and bullfinches flit between the trees. Why not download one of our wildlife spotter sheets before you go?
A surprising feature this nature reserve is that it's very popular with the local bees – keep your eyes peeled for all the different species. Look closely at the sandy soil, and you may see the tiny holes where burrowing bees have made their homes. In a woodland clearing, there also stands a purpose-built insect nest.
In the adjoining open space you'll find picnic benches where you can stop for lunch, or you could pop into the local country pub upon completing your woodland adventure.
There is no better time to visit than spring. Woodland flowers such as daffodils are in bloom, songbirds are singing and woodpeckers are drumming alongside them, beating out the rhythm of the season.
Martin's Wood is perfect for families with small children as it only takes an hour or so to walk around. Although the paths are unsurfaced, the ground is relatively flat, so parents should have no trouble walking with buggies.
Habitat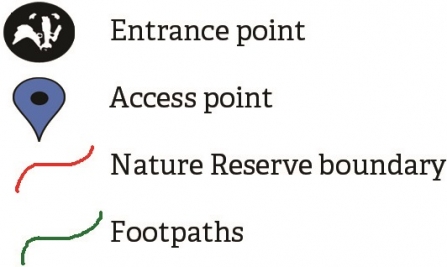 Map Key