Blashford Lakes Boardwalk & Pond Appeal
It's hard to believe that Blashford Lakes nature reserve was once a gravel extraction site, but now, thanks to the hard work and dedication of Trust staff and volunteers, it has become the haven for wildlife, accessible to a wide range of people. The woodlands, lakes and grasslands at Blashford hum with life and vitality, attracting a plethora of wild birds such as redpolls, bitterns, bramblings and kingfishers. Blashford Lakes is also home to one of our three education centres and is a vital asset in helping to engage people with wildlife.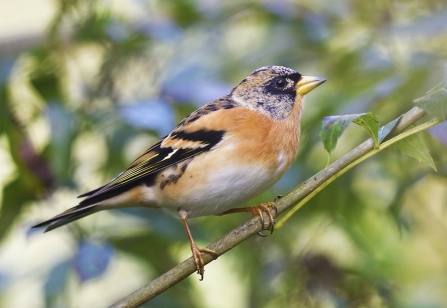 This incredible nature reserve is a wonderful place to visit, whether you're a veteran birder, a keen walker or simply enjoy being among nature. But urgent works are needed if it is to remain this way.  
The boardwalk that connects Ivy South Hide and Ellingham Lake is now over 15 years old and needs to be replaced.  Over the last few years, we have undertaken remedial works to maintain it but due to the increase in heavy rainfall this is no longer a viable option and we need to take action. We have already had to close the boardwalk to mobility scooters and large/heavy wheelchairs as it is no longer safe for them to use it.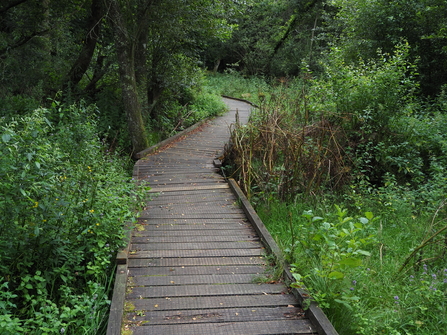 Over at the original dipping pond the picture is not much better. The lining of the pond has been punctured by reeds and is no longer holding water. We must now drain, re-excavate and reline the pond and construct a new wheelchair accessible boardwalk and dipping platform. Pond dipping is the one activity that we deliver more than anything else and is wonderful for inspiring enthusiasm and interest in the natural world in people of all ages. Without the pond these activities will be dramatically reduced.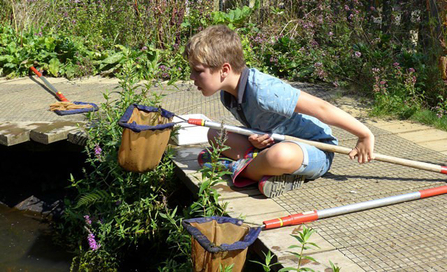 To complete these urgent works, the Trust is looking to raise £5,000 in a new appeal. This will contribute to the £20,000 needed to reopen the boardwalk and repair the dipping pond and platform. The Trust has secured £15,000 towards the project, including a £10,000 pledge from a generous supporter of the reserve. 
This means we only need to raise an additional £5,000 to revitalise the pond and replace the boardwalk to a standard that will see it remain usable to a wide range of visitors, from walkers to those using mobility aids - can you help? 
If the Trust is unable to find all the funds for this work, it may be forced to close the boardwalk and/or allow the pond to remain empty – something that would be devastating to both visitors and wildlife.