This project finished at the end of 2019 as our funding ceased but we have been working on creating a new project based in the urban areas on the IOW that learns from the lessons of woodland therapy. Unfortunately we don't run the service anywhere else.
Thanks to a generous donation from The National Lottery Community Fund and match funding from the Nineveh Charitable Trust, from 2015-2020 the Woodland Therapy project sought to use the natural environment to promote mental health and well-being using the Forest School approach. It complemented mainstream mental health provision by building self-esteem, self-confidence and independence in adults struggling with mental health illnesses.
The sessions were run outdoors at the Bouldnor Forest Nature Reserve on the Isle of Wight, with participants taking part in nature-based activities. These sessions offered a fantastic opportunity to experience the benefits of nature on our mental health.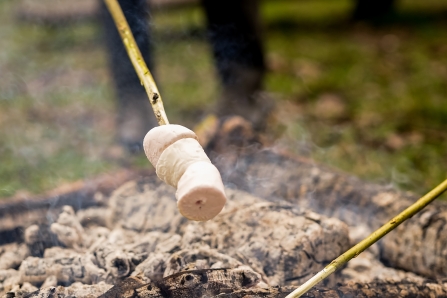 Woodland therapy is an absolute must for me every week. As soon as I get to Bouldnor my head goes quiet, a total positive extreme to the chaos that usually reigns. Nothing is expected of you, nor are you judged by your mental illness. It's great to be treated as an equal.