We work with and advise others
Working with farmers
Farmers are key to creating a countryside where wildlife can once again thrive. Through sensitive management, you can expand and buffer important wildlife habitats and create links on farmland between them allowing wildlife to move and adapt to climate change. We believe there is a role for every farmer and that creating and managing healthy functioning ecosystems makes good business sense. Depending on your location we may be able to offer help with:
Expert and impartial advice on applications for funding
Advice on land management and habitat restoration
Assist with the challenges of the new nitrate regulations and legislation
Workshops on issues such as soil and nutrient management
Every year we advise on the management of over 15,000 hectares of land across our two counties. This is 6 times the amount of land that we directly manage.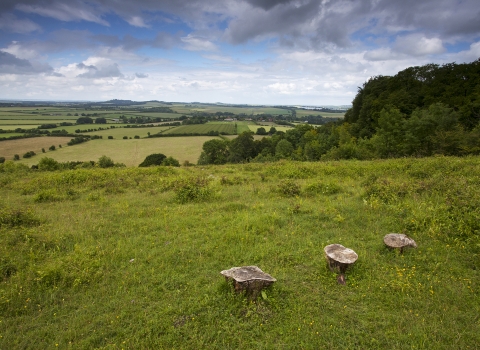 Working with farmers around the Wallop Brook
We're supporting 19 farmers in West Hampshire to help wildlife on their land and become more sustainable. In total 4550 hectares of farmland in the Wallop Brook river catchment area is now being improved through measures including sowing wildflower mixes, creating farmland bird nesting habitat and developing better methods for looking after soils.
Read more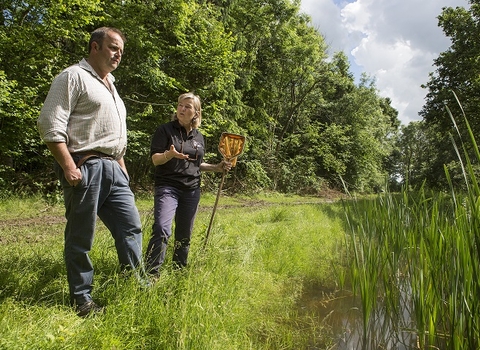 Jordans Farm Partnership
We're working with three farmers across Hampshire to increase biodiversity on their land, as part of the national Jordans Farm Partnership. In addition to their other crops, these farmers grow oats for use in Jordans Cereals and take various actions to support wildlife. These actions are determined by bespoke Farm Action Plans, which are developed in close collaboration with one of our expert advisors.
Arcadian
Gardening advice from Trust volunteers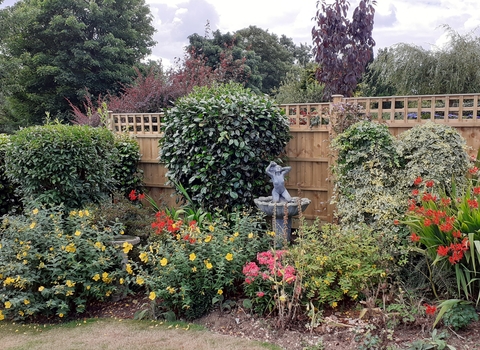 Free gardening advice
We recognise that making space for nature is often more easily said than done and can be daunting for those just starting out on their wilder journey. No matter how much you read, sometimes talking to someone can give you a lot more confidence. Our Wilder Garden Champions are here to help you. They are gardening volunteers, vetted and trained by the Trust who will be able to give you free personal advice on how to make your spaces wilder that will benefit both you and nature.
Find out more