We welcome the involvement of people of all ages. We know that, unfortunately, many people are increasingly disconnected from the natural world around them.  This not only has a detrimental impact on health and wellbeing, but means that future generations may not value, care about or act to support our environment. 
Just by providing the right opportunities for people to experience and get closer to nature, we can have a very positive effect on those individuals and the world around them.
Children growing up wild  
We know the importance of giving children the opportunity to play and learn outdoors. Inspiring children to be curious and interested in our amazing natural world can help to create a connection that will last a lifetime.
Alongside the joy of discovering nature, children benefit physically from the opportunity to be active outdoors. Going a bit wild - exploring, playing and taking small risks – is such as essential experience for children and can help build confidence and self-esteem.
We work with schools across Hampshire & the Isle of Wight and also provide Forest School sessions for groups of children.
Many of our activities, such as Wildlife Tots and Wildlife Watch are perfect for little people and their families to get into nature. 
Thanks to Southern Co-op, we're encouraging more people to get out and go wild in their on their doorstep through our My Wild Neighbourhood campaign.
And our annual 30 Days Wild Challenge gives everyone an excuse to get out and do something Wild in June.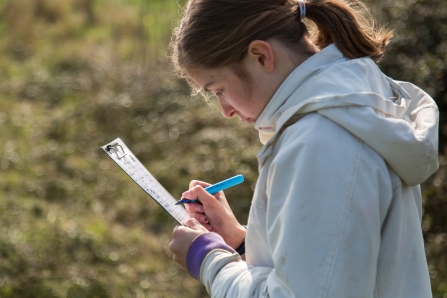 Nurture the next generation of wildlife warriors
It's vital that we support and encourage young people with a passion for wildlife. We need to make sure that there is a ready army of environmentalists ready to take up the challenge of protecting and caring for our natural world.
Our Wildlife Ranger and Young Naturalist groups are the perfect places for young people to pursue their interest in nature to challenge themselves, try new things and meet other people.
Wherever possible we try to create opportunities for younger people to come and work with us and learn essential skills that can help them go on to a career in conservation.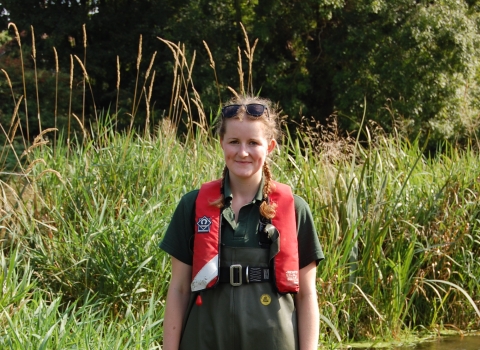 Training new ecologists
Thanks to the generous support of two Wildlife Trust supports, we have been able to run paid work placements to help young ecologists gain paid work experience and take their first step into a career in wildlife conservation.
Laura Goble, a recent trainee ecologist said: "I've assisted with surveys of protected species such as great crested newts, water voles, white-clawed crayfish, dormice and bats. I look forward to going to work every day and always learn something new whilst out and about. This placement has made me feel like I can make a real difference to wildlife conservation."
Through the Heritage Lottery Funded Woodland Apprentices scheme, we have also helped a group of young people to learn vital traditional crafts that they have used to support our conservation work on the Isle of Wight.
Opportunities to learn and discover
Every month we organise a host of fascinating events – everything from enjoying the dawn chorus to fungi forays. We also provide a range of courses and training for adults where you can learn how to identify and survey species to how to photograph them.Find an event or course near you today.
A natural health system
The link between nature and good health is well recognised and we have seen first-hand the hugely therapeutic effect that our sessions can have. Through our Woodland Therapy project we're helping to build individual's mental and physical strength through supported activities in our beautiful natural settings.