Several of our reserves are small, fragile and home to very rare species. Some reserves can only be accessed through privately owned land or, for certain legal considerations, we cannot offer the usual access. For these reasons the following reserves can only be viewed from the outside, or they require a visitor permit (to apply for a permit please contact 01489 774 400).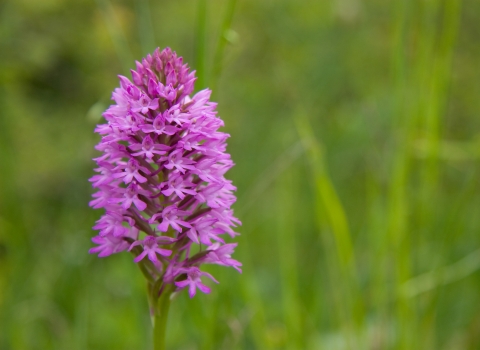 Fletchwood Meadows
Nearest town: Ashurst, west Hampshire
Description: Tucked behind a private woodland, these six
hectares of ancient meadows support a large number of flowering
plants and insects. Bartley Water runs along the reserve keeping
the meadows damp in summer, which ensures that many scarce
plants continue to flourish.
Special wildlife: The meadows host a wealth of plants and
insects, including butterfly orchids.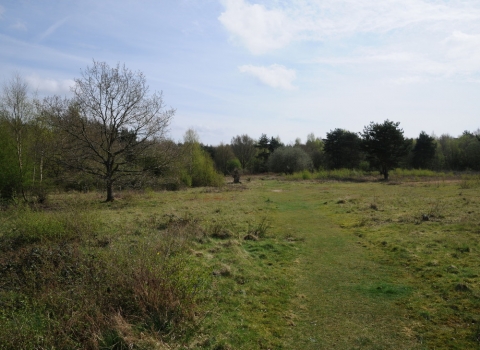 Headley Gravel Pit
Nearest town: Headley, north Hampshire
Description: Once quarried for gravel, these seven hectares of woodland and grassland have become colonised by important wildlife, including reptiles and orchids.
Special wildlife: It has a population of black adders, thousands of green-winged orchids in late spring and interesting lichens.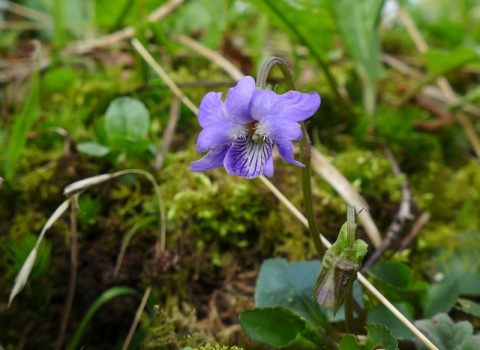 Linwood
Nearest town: Linwood, west Hampshire
Description: This woodland reserve, a gift from Gladys Haines,
is a mixture of oak, birch and beech glades with areas of wet
heath and meadows, beside the Dockens Water. This rich blend of
habitats has created perfect conditions for a variety of wildlife.
Special wildlife: In late spring and early summer, enjoy the
profusion of wildflowers including marsh thistle, violets, woodsorrel
and wood sage.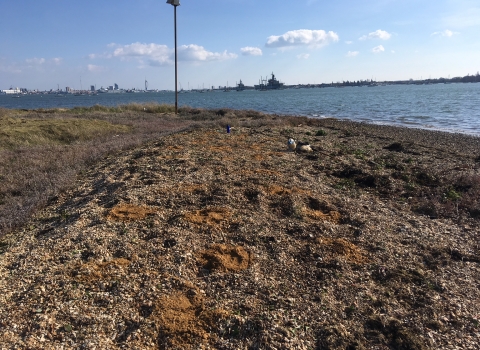 Pewit Island
Nearest town: Portchester, south east Hampshire
Description: This one hectare island is one of the few
undeveloped areas of Portsmouth Harbour.
Special wildlife: Fine examples of saltmarsh, plant-rich shingle
and an important high tide roost for wading birds. Although you
cannot access this protected reserve, you can view it from the
Portchester coastline.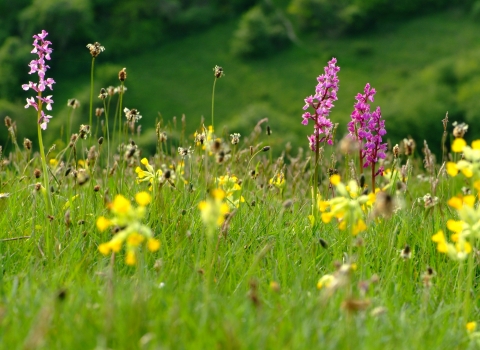 Old Burghclere Lime Quarry
Nearest town: Old Burghclere, north Hampshire
Description: Like many former quarries, this five hectare site
has been transformed into a nature reserve as its steep sides of
rough, chalky ground provide an ideal habitat for many rare plants
and butterflies.
Special wildlife: There is an interesting mix of plants that
are not found on many sites, such as red hemp-nettle, white
helleborine, fly orchid, hairy rockcress and kidney vetch.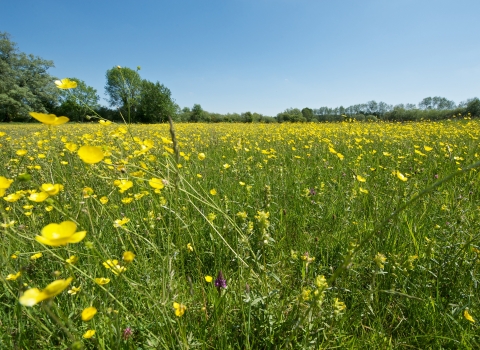 Ron Wards Meadow
Nearest town: Tadley, north Hampshire
Description: This 10 hectare grassland was nurtured, carefully
managed and passed on as a legacy to the Trust by Ron Ward.
A survivor from yesteryear, this traditional meadow is
exceptionally rich in wildflowers.
Special wildlife: A multitude of plants are found here,
including dyer's greenweed, yellow rattle, saw-wort, field
scabious, quaking grass, southern marsh-orchid and common
spotted-orchid hybrids.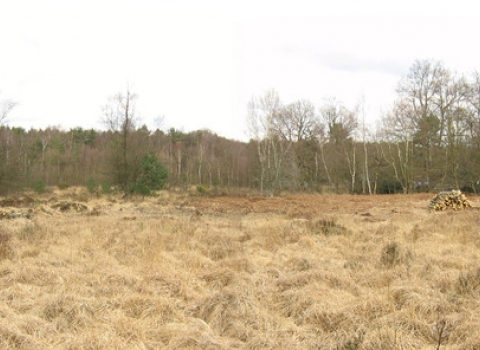 Weavers Down Bog
Nearest town: Liphook, north-east Hampshire
Description: At just two hectares this pocket-sized wet heath
and mire, surrounded by pine and birch woodland, is part of
Woolmer Forest, and was a gift from Lord Selborne.
Special wildlife: It is one of only a few sites in Hampshire
where the water-loving cranberry grows – a scarce species in
southern England.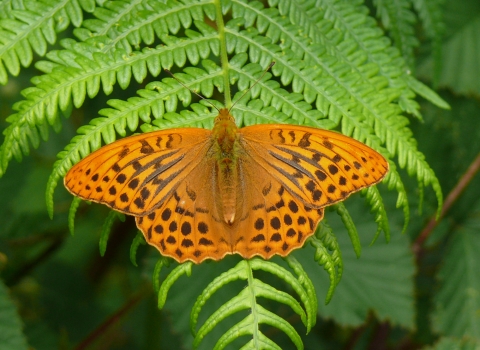 Hookheath Meadows
Nearest town: Southwick, south east Hampshire
Description: A tranquil meadow and woodland set in farmland
and semi-natural ancient woodland. The 14 hectares comprise
seven small, traditional and diverse meadows, bordered by scrub
and woodland, and traversed by a river.
Special wildlife: Butterflies are plentiful in the summer,
particularly silver-washed fritillary, and large numbers of other
insects occur at the site, including a wide range of hoverflies.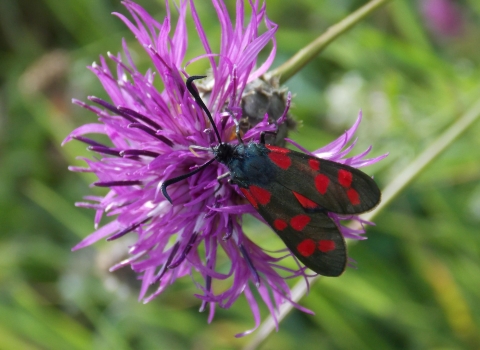 St Lawrence Undercliff Woods
Nearest town: St Lawrence, Isle of Wight
Description: This unusual two hectare reserve is a sycamore and
ash woodland growing at the foot of a rugged cliff. The woodland,
a gift from Connie Pelham, is sheltered and south-facing, and
the whole area is on the largest rotational landslip in Western
Europe.
Special wildlife: It has an unusual 'double coastline' effect as
the result of a massive cliff-slump, spectacular views out to sea,
and hosts several species of bat. This reserve is best viewed from
High Hat – a look-out point above it.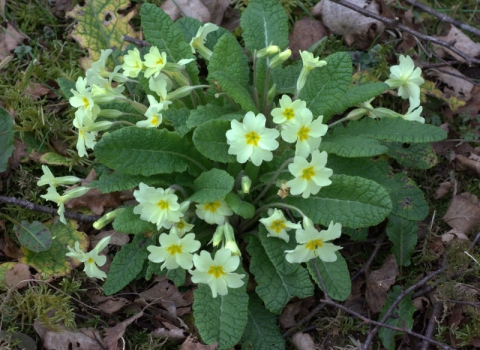 Swanpond Copse
Nearest town: Ryde, Isle of Wight
Description: This small, traditional hazel coppice of four
hectares comes into its own in the spring when many wildflowers
attract a variety of butterflies.
Special wildlife: In spring the ground is carpeted with primrose
and wood anemone, followed by bluebells and narrow-leaved
lungwort, commonly known as Jerusalem cowslip with beautiful
blue and purple flowers.