We campaign and influence
We're the only charity dedicated to speaking up for nature in our two counties. 
For 60 years we've been working with government, councils, farmers, and others to shape decisions affecting wildlife on land and at sea.
This has only been made possible with collective voices of you, our brilliant supporters. Whether it's supporting our campaigns, writing to your MP, or talking to friends and families about wildlife - together we can protect the natural treasures on our doorstep.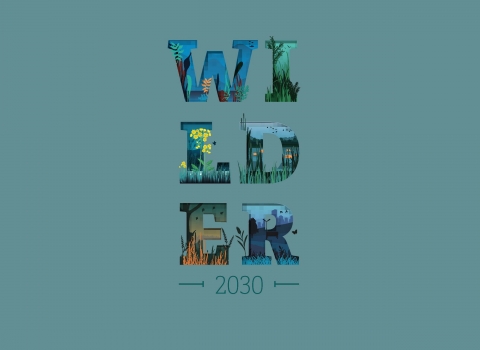 Find out more about our plan for nature's recovery
Our vision for a wilder future is beautiful and vital:
We want great places to live that are good for people and good for wildlife.
We want nature to be normal, for children to grow up with wild green spaces to explore.
We want a deafening din, a cacophony of chiping, churring and buzzing.
 
Discover Wilder 2030
Our priorities
Using our experience and evidence
Our experts collect and analyse information and evidence to influence decision-makers to safeguard and restore wildlife.
Whether it's gathering data about local seagrass beds to get new bye-laws in place, or surveying for protected birds to understand their movements and refuges - we're at the forefront of setting out evidence and making recommendations to councils, government and other organisations.
Our current and recent campaigns