Litter, especially plastic waste, is polluting our precious countryside and seas. Take action to reduce your impact, and save our local wildlife.
Plastic can take up to 1,000 years to degrade, and in that time it breaks down into smaller and smaller pieces, entering our ecosystem and harming wildlife.
There's lots that you can do: 
Talk to your local businesses about what you as a customer would like to see them do. For example saying no to plastic straws in pubs and cafes could help change their policy.
Reusable coffee cups, straws and bottles are widely available, and help reduce the single-use. Best of all, many cafes now offer a discount for those bringing their own cups, and lots of places offer free places to top up your water bottle.
Use a reusable shopping bag when you go shopping.
Do a two minute beach clean or litter pick - you'll be surprised at how much you can clean up in a short space of time!
Shop smart and buy eco friendly household products and toiletries.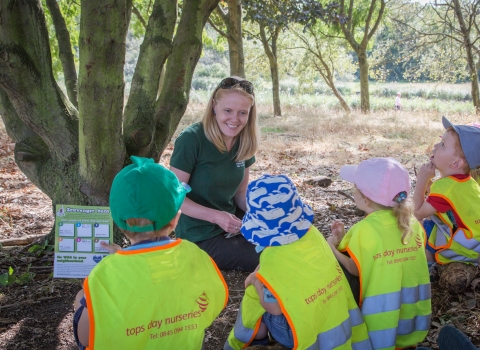 Carrier bag levy
The 5p carrier bag levy, supported by the Widllife Trusts and others, has reduced the use of plastic carrier bags by some 85%. This is a welcome first step towards reducing our use of single use plastic across society.
The money raised is being given back to local communities. For example Southern Co-op have supported the work of Wildlife Trusts across the south of England. This includes our Wildlife Watch clubs, and work with local schools and nurseries here in Hampshire and the Isle of Wight.
Read more