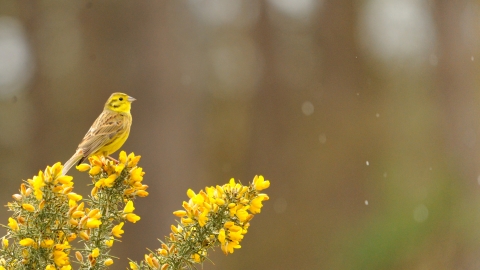 Barton Meadows Nature Reserve
The perfect spot for a relaxing walk with the family
Location
Know before you go
Entry fee
Donations welcome
Parking information
No public parking
Walking trails
There is a 2.75 km circular path around the site. The path offers great views across the landscape.
Access
There is an accessible 2.75 km circular path around the perimeter of the site, but the meadows themselves are not accessible. 
When to visit
Opening times
Open at all times.
Best time to visit
During the summer when the wildflowers are in bloom.
About the reserve
This nature reserve consists of two meadows which sit proudly in the heart of Winchester and represent a significant achievement for the Wildlife Trusts.
Barton Meadows nature reserve was created during the planning process for a housing development on Barton Farm. Our aim is to create new habitats for wildlife displaced by the development and a quiet recreation space for local people.
It is hoped that we can convert the arable land into wildflower meadows and although we are not there yet, in the next few years we hope to see native species that would once have been widespread in the area, including birdsfoot trefoil, meadow buttercups and ladies bedstraw. This in turn should attract farmland birds such as skylarks, yellowhammers and linnets.
A circular path around the reserve and a series of locally-produced benches offer excellent views across the rolling landscape.
Habitat