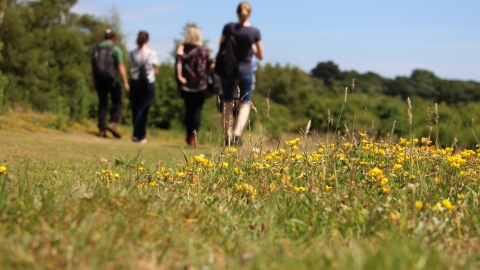 Human behaviour change for wildlife conservation
Location:
Virtual meeting via Zoom,
Zoom on your digital device
Book
Understanding people's behaviours and the ways in which they could be changed is vital for the future of both people and wildlife. This course will provide you with an introduction to the psychology of behaviour change, and how to apply these to your projects and programmes to influence people's hearts and minds.
About the event
You will learn:
How to identify behaviour and frame your project outcomes in behavioural terms.
Psychological insights into how people actually make decisions including the common decision making shortcuts and biases we all use.
Different models of behaviour and how to use these to map and understand the behaviour you're trying to change.
Behaviour change strategies and how to choose the best one.
Evaluation methods.
This course will be held online in five 2 hour sessions. Attendance at each session is required to complete the course. There will be access to reading, additional resources and an online discussion forum in between the sessions.
Session dates and times
Session 1: Thursday 22nd April 9:30am-11:30am
Session 2: Thursday 29th April 9:30am-11:30am
Session 3: Thursday 6th May 9:30am-11:30am
Session 4: Thursday 13th May 9:30am-11:30am
Session 5: Thursday 20th May 9:30am-11:30am