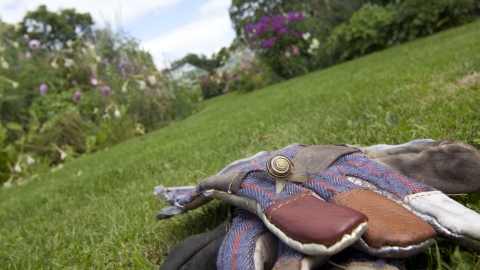 Sharing our gardens and outdoor spaces with wildlife
Location:
ONLINE,
On your digital device
Join us for this online session to look at how we can encourage wildlife into our outdoor spaces.
About the event
Join Susan Simmonds to learn how to welcome and make space for nature in your garden or allotment and to find out which plants will attract a variety of pollinators.
We will look at some of the habitats that we can create in our outdoor spaces such as a small pond, a native hedgerow, a wildflower meadow, a compost heap or simply some wildflower borders or pots. We'll look at beneficial plants.
No matter how small your outdoor space is, there will be something that we can all do for wildlife.
Before booking please read our Adult courses booking terms and conditions