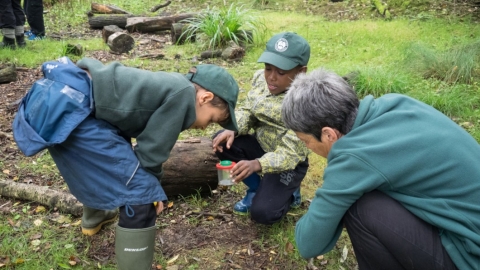 Wilder Schools-improving your school grounds for wildlife and learning
Location:
Virtual meeting via Zoom,
Zoom on your digital device
Book
Want to improve your school grounds for wildlife and outdoor learning but don't know where to start? This course is for you!
About the event
School grounds can be valuable habitats for local wildlife and contribute to the amazing network of spaces for wildlife across Hampshire. Join us to discover easy-low cost ideas for making changes to your grounds which you can involve your class or whole school with and how to you can use your school grounds to build a connection to nature for all your pupils.
By the end of the course you will know:
How to map and identify the best areas to use for outdoor learning and wildlife habitats on your school grounds.
Easy low-cost ideas that you could do with your class to improve your grounds for wildlife
How to assess and minimise the impact of outdoor learning on the natural environment, as well as promote environmental awareness as part of outdoor learning.
At the end of this course you will receive a summary of the points discussed and a digital copy of our Wildlife in School Grounds booklet.