Deacon Hill Land Purchase Appeal
Can you help us secure the next piece of the jigsaw for a wilder Winchester?
Winchester is home to some of our most popular and beautiful nature reserves, and now Hampshire & Isle of Wight Wildlife Trust has an unmissable opportunity to add another: Deacon Hill.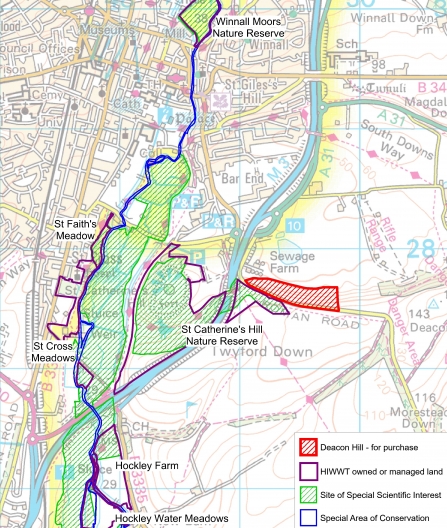 This 10 hectare patchwork of scrub and chalk grassland in the South Downs National Park, is perched at the highest point of the chalk scarp to the east of the city, overlooking the Chilcomb valley.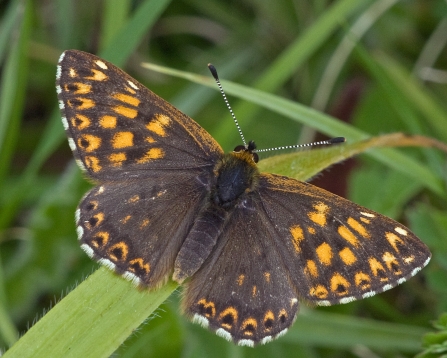 Crucially, Deacon Hill is the only remaining stronghold for the Duke of Burgundy butterfly in the Winchester area, and it is vital that this special site is expertly managed and protected. We plan to work in partnership with Butterfly Conservation to ensure the site is managed for the benefit of butterflies and other wildlife.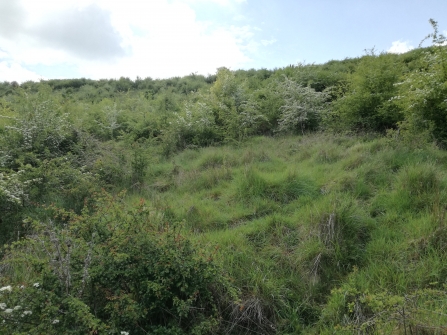 Over half of the world's chalk grassland is found in the UK, and a significant amount sits right on our doorstep in Winchester. Chalk grassland is widely regarded as one of the richest habitats in Europe, but it is under threat from damaging agricultural practices and invasive scrub. We must ensure that sites like Deacon Hill and the species they support are safeguarded.
Deacon Hill is perfectly placed alongside other sites that the Trust currently manages for wildlife, including St Catherine's Hill and Hockley Meadows Farm. Together, these reserves create a joined up network for nature, and Deacon Hill is an important piece in the jigsaw. With careful management and a new grazing regime using cattle from nearby Hockley Meadows Farm, we will see the site reach its full potential and help wildlife flourish.
Please help to support us in securing this land
We have a one-off opportunity to buy this land, but we must act quickly.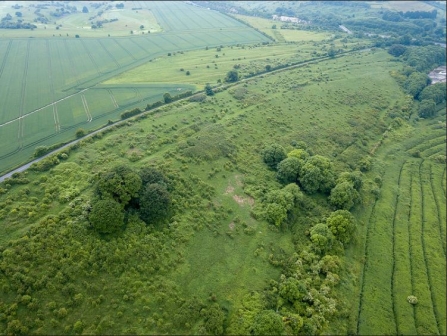 Thanks to a generous gift left to us in a Will, we already have a contribution towards the purchase price and ongoing management costs. But we urgently need to raise a further £150,000 to complete the purchase. To date (30th March 2020) we have received kind donations totalling £123,067, and now have less than £27,000 left to raise. Without the introduction of winter grazing and clearance of scrub, which is invading the chalk grassland, we fear that wildlife benefiting from the site, particularly the Duke of Burgundy colony, could be lost. Can you help?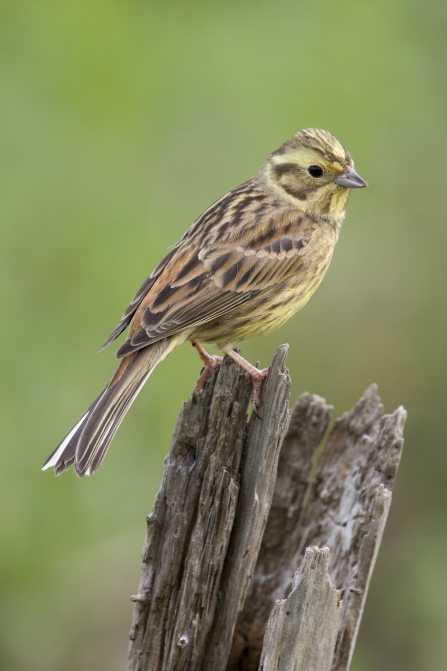 We can see a future at Deacon Hill
Where the Duke of Burgundy butterfly is not only protected but helped to flourish and recolonise nearby areas where it is currently missing. Other wildlife and farmland birds who use the site will benefit from improved habitat management, such as yellowhammer, whitethroat, and small mammals such as voles and field mice. Together we can add this landscape to our vital network for nature, to create a wilder Winchester and help the area to become a beautiful gateway to the South Downs National Park.
Please help if you can.
 
Donate Now
Together we can purchase this land for wildlife, most notably the Duke of Burgundy butterfly.
We only have a few weeks to raise the remaining £26,932 we need.
or call 01489 774408
If we raise over the amount needed we will spend any excess on managing the land for wildlife. If we don't raise the amount we will look to underwrite the remaining amount while we continue to fundraise.