Milford Conservation Volunteers in Lockdown
Milford Conservation Volunteers had to suspend their activities during lockdown, but they came up with some creative ways to keep their members engaged and are now looking forward to moving on with their projects and getting involved with Team Wilder.
I joined Team Wilder after attending the Wildlife Trust's Annual conference in late 2019. I was impressed with the number of youngsters that helped present the event and if anything- it was the kids who inspired me most to get Milford Conservation Volunteers (MCV) more involved with Team Wilder.
My group, the Milford Conservation Volunteers (MCV) decided that the Corona virus lockdown was likely to continue for several months and so, we decided it would be necessary to keep members informed on a more regular basis. We circulated a regular e-mail newsletter to give members something special to look forward to reading and encourage them to get involved with some pro-active nature watching during their 'stay at home' weeks.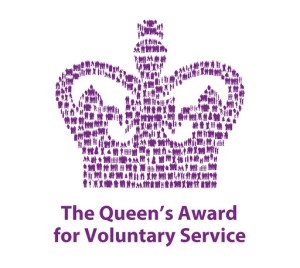 Earlier this year, MCV received the prestigious Queen's Award for Voluntary Service, an award that is the highest a voluntary organisation can received and is equivalent to an MBE for an individual.
The Garden Challenge
In the e-newsletter, we asked our members to participate in a wildlife garden challenge and invited them to send in regular updates of what they saw from their homes and gardens. This resulted in 40 participants from Milford and elsewhere in the New Forest. We even got to see what people in other parts of the world were seeing. We had a good response from several countries, including the USA, Tunisia, Cape Town, Australia, and Thailand.
Each week we updated our members with what the recorders were seeing. The bird lists were particularly impressive and showed what a wide variety of birdlife we see in our gardens or flying overhead. These included interesting seabirds like; Mediterranean gull and cormorant, waders like turnstone and black-tailed godwit, ducks and geese including shelduck, mallard, teal and Brent Goose, raptors including red kite, buzzard, sparrow hawk and hobby, not forgetting more uncommon garden birds like bullfinch, pheasant, stock dove, blackcap, treecreeper, nuthatch, lesser redpoll, siskin and for one lucky member, a turtle dove. They also recorded eight species of butterfly including brimstone, speckled wood, orange-tip and painted lady.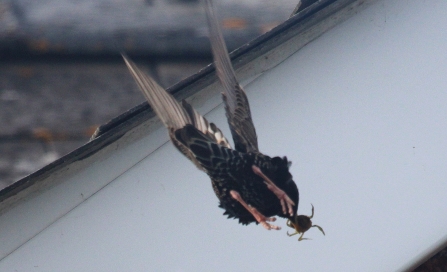 But, probably, the most unusual species recorded was a very small Shore Crab that had been picked up at the seafront by a parent Starling and was photographed carrying the crab into its nest site under the eaves of a neighbour's house! A real first for Milford, as according to the experts on Starlings, shore crabs were not previously thought to be part of a starling's diet!
We asked members to record other wildlife that they had in their gardens and we were surprised by the variety of species including; early, red-tailed, buff-tailed and cuckoo bumblebees and small mammals like wood mouse, stoat and weasel and larger animals like roe deer that visited more than one garden.
It was a very exciting time for participants who towards the end of the challenge were beginning to get competitive with recording things like vine weevil grubs, dragonfly nymphs, proboscis fly even down to black garden ants, land hoppers and green aphids.  I was told, "Well you did say any form of wildlife seen in or from our gardens!"
Our overseas recorders produced the most stunning and colourful list of birds from around the world, including the birds shown in the following collages from Sarasota, Florida.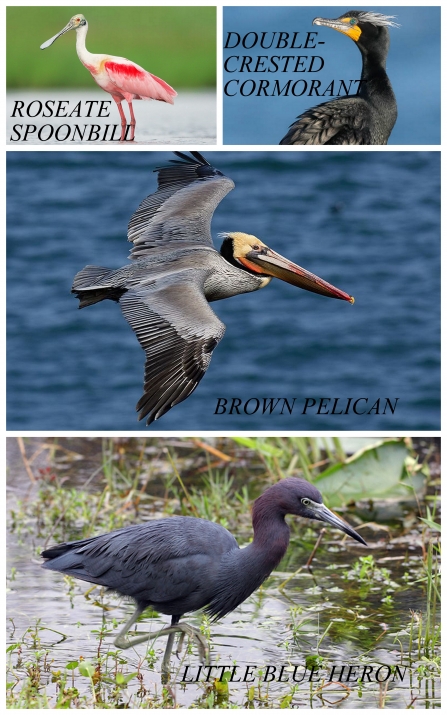 I think everybody is now looking forward to getting back to a bit of 'normality'.
MCV's wider plans were put on hold until it is safe to start them back up again. In the meantime, some of our members decided to work on their own initiative by watering the trees during the many dry spells and mow the grassed pathways around and through the fruit trees. Other volunteers worked on repairs to our woodland boardwalk and wooden bridge. Once further restrictions were lifted, other members carried out their regular wildlife surveys during their daily exercise, including butterfly transect walks, wildflower, and house and sand martin surveys.
I think everybody is now looking forward to getting back to a bit of 'normality' so that we can start renovating our two bird hides, recommence our regular logging service so that residents can start stocking back up on their winter wood fuel from our renewable community woodland resource.
Other projects to look forward to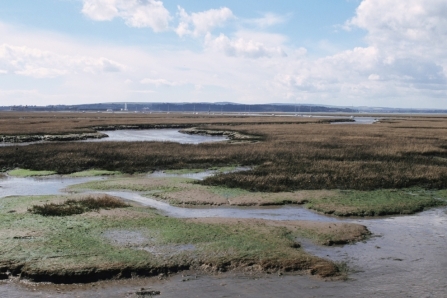 MCV is looking forward to developing four or five other projects, including setting up a 'Coastal Wildlife Explorers' Group for youngsters under 12-years old. We started investigative talks several weeks ago with the RSPB, the New Forest National Park (Education Team), Hampshire Ornithological Society, Hampshire & Isle of Wight Wildlife Trust and other interested parties. We shall be glad to get back to talking and hopefully meeting up with these partners.
We are also eager to restart and continue:
Keyhaven Creeks & Saltmarsh birding trips with the Guides and Sea Scouts, MCV members and visitors.
Holding our free bi-monthly family 'Birding for Beginners' sessions at our two bird hides.
Becoming actively involved in the major talks about Coastal Erosion, climate change, sea-level rise, saltmarsh erosion, which all have a bearing on our many local, national and international wildlife habitat designations. 
For the past five years we have been working hard to bring over 60 Biodiversity Action Plan (BAP) aspirations to fruition. The current Plan runs from 2015 to 2020, so we are about to embark on the revision of this document covering the next five year period between 2021 and 2025.
At the moment, we are also drafting MCV's response to DEFRA's (Department for Environmental, Food and Rural Affairs) February 2020 Environmental Land Management (ELM) policy discussion document, which had been deferred during lockdown. However, we now only have until the end of July in which to respond to the 17-points they have put to us. This is one of the most important documents and schemes facing farmers and landholders if they wish to apply for funding from the Government now that the EU Stewardship Scheme is drawing to a close.
All in all, we have plenty of projects to keep us all busy for the immediate future and hope that with many of these, we shall be able to work closely and in partnership with the Wildlife Trust and in particular, the Wilding Team.
Keith Metcalf, Conservation Officer
Milford Conservation Volunteers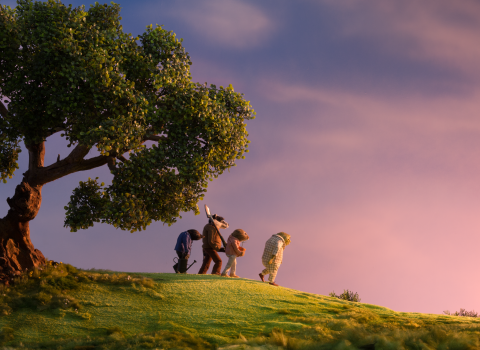 Inspired by the story you've read today?
Help us create a Wilder Future.
We've reached a point where our natural world is in critical condition and needs our help to put it into recovery.It's not too late to bring our wildlife back, but we must act now.
Join #TeamWilder to create a #WilderFuture and take action for nature's recovery today.
Act now.