We are delighted to announce that we have been awarded £640,300 by Heritage Lottery Fund to fund the full 4 years of this project.
We would like to say thanks to the many people that supported the Development Phase of our Secrets of the Solent project. So many people have generously donated to our appeal, carried out fundraising and volunteered for a wide range of project activities. We would also like to thank all the National Lottery players out there; it just goes to show what can be achieved when we all stand up for local wildlife.
Secrets of the Solent will:
Create citizen science projects, working with local volunteers to collect data about what's on our shores and in our seas. This is a really important part of helping us push for greater government protections for the Solent.
Work with the fishing industry, restaurants and consumers to promote local sustainable seafood.
Build a team of Marine Champions – an army of volunteers who can help protect the Solent and pass on their passion to others.
Make sure that as many people as possible get to know about the spectacular secrets of the Solent. Our hidden treasures will be brought to the surface through street art, photography and film.
There will be plenty of opportunities for you to get involved as the project moves forward. In the meantime you can fill in the form below to receive our email newsletter, and contact the project team on secretsofthesolent@hiwwt.org.uk.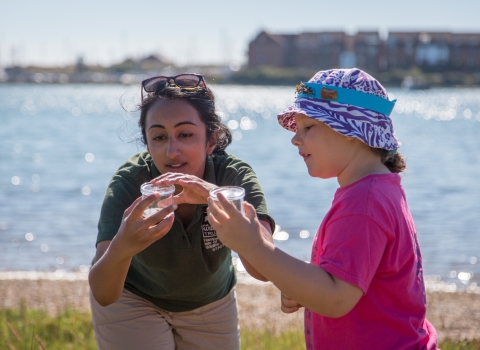 Volunteer with us
We're looking for passionate people to volunteer with the project as Marine Champions and Marine Ambassadors. You can choose from several different roles, and will join a welcoming community of people who share your love for the Solent.
Explore the roles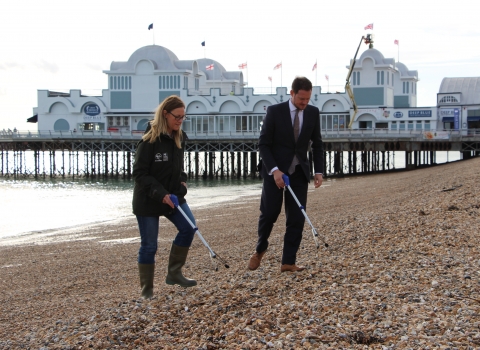 Take action for our seas
No matter where you live, you can help save our seas. Whether it's campaigning for better protections, making small changes in your lifestyle, or if you're closer to our coast, going out and helping collect data and clean up our beaches.
Get involved