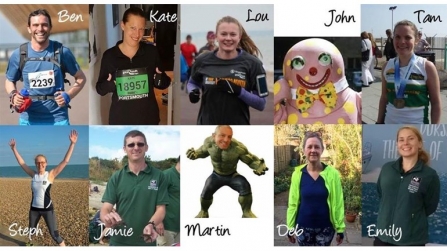 Ten members of staff have banded together to achieve what none of us could do alone (well certainly not me anyway I would currently struggle to run for the bus) and we will complete a marathon course, in relay, on the 12th of May. It is kind of like a metaphor for much of our work here at the Trust… Individuals achieving more as a team etc. etc.….. all be it with more lycra, probably more perspiration (depending on job role) and almost definitely in different shoes.
We are running in aid of the Trust so please consider sponsoring us to help spur us on to greater efforts. You can find our Just Giving page here.
Come, live vicariously through us and support us in our training…. That way you can rest easy as you munch chocolate eggs and hot cross buns this weekend, safe in the knowledge that someone you know is probably, at that moment running/galumphing/wheezing/lurching wildly along a roadside somewhere.
Many thanks for any and all support.
Steph & the rest of running team at HIWWT