Our Forest School Programme
Our Forest School sessions help to deliver and support the Natural Curriculum. It's a great way to connect children with nature and develop skills to help them become independent and creative learners.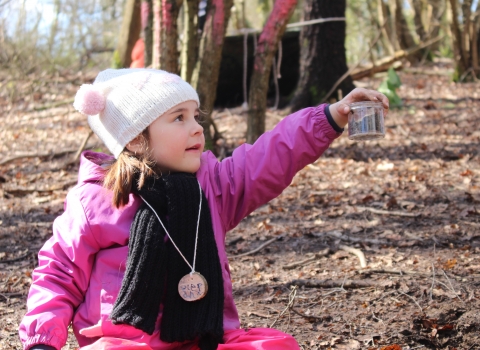 Booking and contact details
For more information on which activities can be carried out on a particular site or area, please contact the relevant Education Centre.
Please note that due to high demand, we recommend six months advance booking.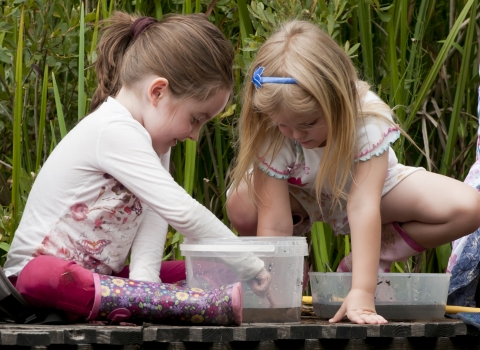 Forest School sessions
Our Forest School programme comprises of six or more sessions with groups of around 12 – 15 children or young people.
Sessions usually run on consecutive weeks, for at least two hours.
Pre-visits and talks to schools, parents and children are also available in advance of sessions taking place.
Sessions can be adapted to suit all ages, abilities and interests, and our Level 3 qualified Forest School leaders work closely with school staff to ensure all needs are met.
As the weeks pass and the children become more confident in the Forest School setting they are encouraged to initiate their own play. Our leaders are trained in developing individual learning styles and allowing children to learn at their own pace.
Example activities include:
Den building
Safe fire lighting and fire management
Campfire cooking
Scavenger hunts
Boat building
Woodcraft activities using simple tools and natural resources
Stories with themes of the natural world
Sculpture and art using natural materials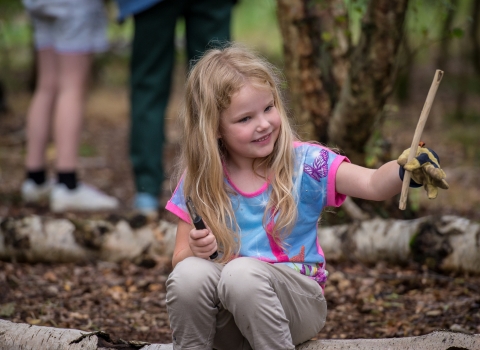 Benefits of Forest School
The benefits of Forest School are internationally recognised for children and young people of all ages.
Our evaluations and observations of our Forest School programmes find that:
All children can benefit from a self- led learning opportunity in a natural setting. It's particularly effective for working with children with additional needs, due to the cross curricular and resilience building approach.
Spending time outdoors is vital for health and wellbeing at all ages.
Forest School provides opportunities for holistic development, including physical development, emotional intelligence and developing social skills, cognitive development and creativity.
Supporting children on the Isle of Wight
Our New Leaves project finished in 2018. This fantastic project built on our existing Forest School programme with funding from The Blagrave Trust, The Martin Laing Foundation and Red Hill Trust to support school children with additional needs. 
The children benefited from this experience through improved self-esteem and confidence, improved resilience to be able to cope with the challenges that life throws at them and improved behaviour, motor skills, cognitive skills and social skills. The children also formed a connection with nature and feel comfortable in the outdoor environment.
Safeguarding and Child Protection 
We take child protection and safeguarding very seriously. Our Child Protection and Safeguarding Statement sets out how we implement child protection and safeguarding across the Wildlife Trust and who to contact if you have questions or concerns.