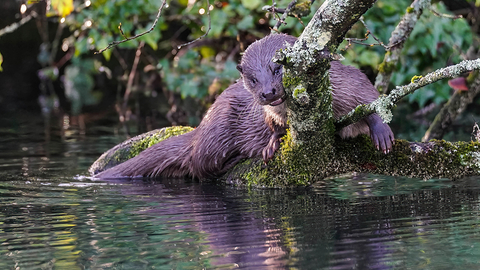 Tales from the Riverbank Photography Exhibition: Andover
Location:
The Lights (Arena Hall),
West Street, Andover, Hampshire, SP10 1AH
View the winning entries from the Tales from the Riverbank Photography Competition! Enjoy the magic of our chalk streams captured on camera and read the inspiring stories behind them.
About the event
Beloved by their local communities, the chalk stream headwaters of the Rivers Test and Itchen are known for their incredible clarity, iconic species, and lush greenery. Rich in history and teeming with life, these waters bring wonder to the landscapes in which they flow.
Earlier this year, we asked Hampshire residents to capture the magic of these streams on camera as part of the Watercress and Winterbournes Landscape Partnership Scheme. The scheme's Tales from the Riverbank Photography Competition offered Heritage, Landscape, People, and Wildlife prizes, with further Young Photographer (under 18) and Community Choice (public vote) awards.
We are now delighted to have the winning entries on display in the Arena Hall of The Lights in Andover. You can see the beautiful images in all their glory, as well as read the inspiring stories of the people who took them. Find out about visiting the venue here: https://www.thelights.org.uk/visiting