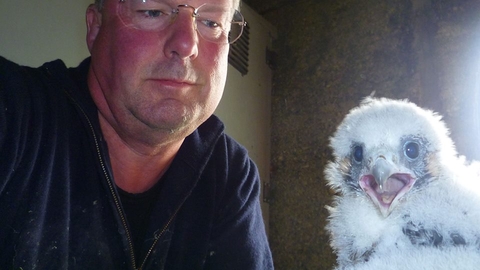 Return of the Peregrine
Book
An illustrated talk by Keith Betton, chair of the Hampshire Ornithological Society, about the return of the Peregrine Falcon to Hampshire.
About the event
Join us for an illustrated talk about the return of the Peregrine Falcon in Hampshire. The peregrine is a large and powerful falcon and is the world's fastest bird. Peregrines in the UK were at a low point in the 1960s due to human persecution and the impact of pesticides in the food chain. Improved legislation and protection has helped the birds to recover and they have now expanded into many areas. Keith Betton will talk us through the Peregrine's recovery in Hampshire and why this bird deserves our attention.
Booking
Suggested donation
Suggested donation £4.00
Additional booking information
A Just Giving link on the Eventbrite page allows voluntary donations to be made to the Trust. The link to the Zoom presentation will be sent later.
Suitable for
Adults