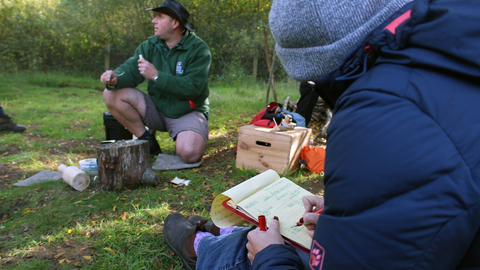 Supporting literacy outdoors
Location:
Virtual meeting via Zoom,
Zoom on your digital device
Book
This course will provide you with an understanding of how holistic play can benefit literacy learning and how to integrate learning outdoors.
About the event
You will be provided with low costs ideas and resources for taking your literacy learning outdoors as well as the key aspects for planning and delivering safe outdoor learning. This course is designed for Early Years and Key Stage 1 practitioners.
By the end of this course you will:
1 Understand the learning and development benefits of holistic play
2 Know how to plan for outdoor learning including health and safety aspects
3 Have a toolkit of low cost ideas and resources for taking literacy learning outdoors
At the end of this course you will receive a summary of the points discussed and a digital copy of our Wildlife in School Grounds booklet