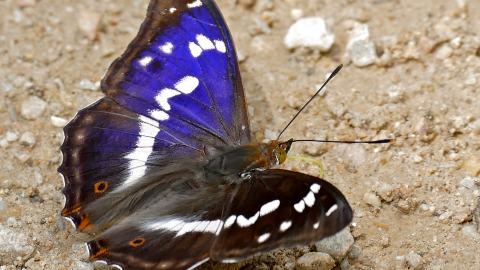 Purple Emperors in Hampshire
Location:
Virtual meeting via Zoom,
Zoom on your digital device
Ashley Whitlock from Hampshire Buttefly Conservation will talk about the wonderful Purple Emperor butterfly and the problems of their declining habitat in Hampshire.
Event details
Meeting point
Virtual meeting via Zoom
Date
About the event
This event will be held by Zoom only, due to covid-19 restrictions.  Please apply for the link using bwwildlife@gmail.com.  For reminders and updates on what we are doing in BW follow us on Twitter @BwWildlife.  
Booking
Price
No charge via Zoom but participants are encouraged to make a donation to Butterfly Conservation.
Additional booking information
Please book at least 24 hours before the event to ensure we have time to send the link to you.