Will for Wildlife Solicitor Offer 2018
This autumn a number of local solicitors are offering a FREE or reduced price Will writing service for local wildlife lovers
Gifts in Wills are a hugely important to the Wildlife Trust and have over the years enabled us to buy land and protect more wildlife than we could ever have hoped to without them.
If you are thinking of making your Will, and once loved ones have been taken care of, why not leave a gift to local wildlife and invest in the type of future you want for the local natural world.
What do you need to do
Download and fill in this registration form. (If you would like a form sent in the post please call us on 01489 774412).
 
Send the form back to Trust Officer, Steph Watson at Steph.Watson@hiwwt.org.uk or post to Hampshire & Isle of Wight Wildlife Trust, Beechcroft House, Vicarage Lane, Curdridge, Hampshire, SO32 2DP. We will then forward this on to your chosen Solicitor as part of your registration.
 
Alternatively, you can fill in the online form at the bottom of this page.
 
Contact your preferred Solicitor and arrange an appointment for October 2018
All we ask is that you consider remembering Hampshire & Isle of Wight Wildlife Trust in your Will. However there is no obligation to do so. We hope that you will use the opportunity of the Will service to save money, record your wishes for your loved ones and also have the chance to support local wildlife with your final gift.
Local solicitors providing an offering
Name

Offer

Address

Telephone

Footner & Ewing LLP

20% discount

14a Water Lane
Totton
SO40 3ZB

02380 863493

Forest Edge and Meesons Solicitors

FREE Will

New House,
Market Place, Ringwood, Hampshire,
BH24 1ER

01425 484420

Larcomes LLP

FREE Will

168 London Road Portsmouth
PO2 9DN

02392 448100

Wheelers Solicitors

FREE Will

143 High Street, Newport,
Isle of Wight
PO30 1TY

01983 533938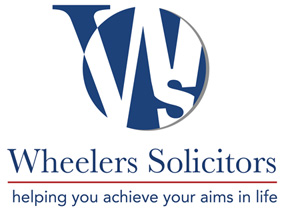 Useful Documents
Online Will for Wildlife Registration Form