Wilder Futures Competition

When it comes to the future of nature, it pays to dream big. As we work to make our world wilder, we're looking for 11-25 year olds with a plan to improve their patch for people and wildlife, and the passion to put it into action.
With our Wilder Futures Competition, you could win £400 to run a project that makes a difference in your local area. Just choose a space with plenty of potential, think how to make it great for nature, and get creative about ways your community can help make that happen.
Perhaps you have a vision for window boxes on your street, want to tackle plastic litter on a nearby beach, or know the perfect place for an allotment in your school grounds. Whatever your inspiration, if your idea benefits both people and wildlife you could be in with a chance of winning.
You can enter by yourself or with a group - whether that's friends, family, or something more organised like a school class or a Scout Troop. The winners will be chosen by a panel of Wildlife Trust experts, and invited to a high profile event in October 2019.
There are four prizes up for grabs, one in each of our competition categories:
Small Spaces
School Grounds
Urban Places
Rural Communities
The Wilder Futures Competition is kindly funded by Southern Co-op.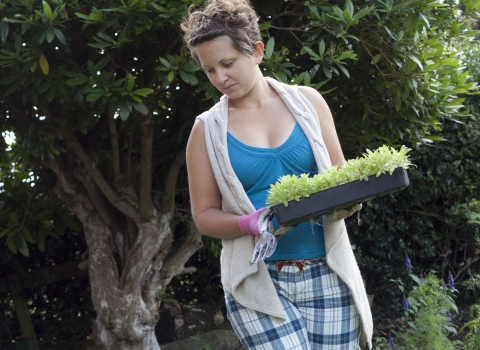 How it works
In addition to your prize money, you'll have access to the expertise of people across the Wildlife Trust. You'll also work closely with our Education and Engagement Manager, Becky O'Melia, who has 10 years' experience in outdoor education and community engagement.
You'll start by having a meeting with Becky, either by phone or at a location near you, where you'll decide on your next steps. Together, you'll work out how you'll make your project a success and what we can do to support you.
We'll continue to offer help and advice throughout your project. As you make progress, you'll share your experience with others through blogs, articles, videos, and social media. You'll also write a report looking back on your experience once your project is completed.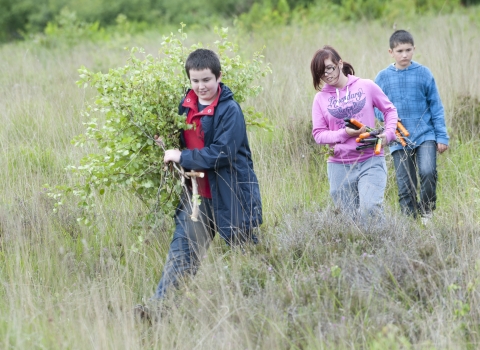 Your project plan
You'll need to tell us about the project you'd like to run, whether that's in writing or using video, sound, photos, or drawings. Get creative!
Make sure you give as much detail as possible about what makes your project special. You should include:
- What you want to do: what will your project look like?
- Why you want to do it: why is your project important?
- Who you want to do it: how will your community be involved?
- How you want to do it: how will you put your plan into action?
- What the result will be: how will your project benefit people and wildlife in your area?
How to enter
If you want to enter the competition, everyone in your group must be aged 11-25. Anyone under 18 will need permission from a parent or guardian, and if everyone is under 18 you'll need an adult to sponsor you. Your parents, guardians, and sponsor can help you, but the project must be your own work.
Your group must all be living in either Hampshire or the Isle of Wight, and your project needs to be based in one of these two counties. You must also have permission from the landowner of the space you want to use for your project.
You'll need to complete your project, including spending your prize money, by Monday 2 September 2019. We'll ask for the report on your project and experience by Monday 30 September 2019. 
The deadline for entries has been extended to Friday 14 June 2019. To enter, email your project plan to Becky using the button below.