It's not too late to save our wildlife
Sadly, since we first met Badger and friends in 1908, the UK has become one of the most nature-depleted nations in the world. 
The Wildlife Trusts have created an animated trailer of The Wind in the Willows, which brings to life the 21st century threats that would face the much-loved characters from Kenneth Grahame's children's classic in today's life.
Join our Wilder Future campaign and be part of a movement determined to make a difference for wildlife. We'll be sharing ideas for what you can do to help put nature into recovery. 
Kenneth Grahame wrote The Wind in the Willows just over a hundred years ago. Since then, many of the UK's wild places and the plants and animals that depend on them have been lost.
Kenneth Grahame's Ratty – the water vole – is the UK's most rapidly declining mammal and has been lost from 94% of places where they were once prevalent, and their range is continuing to contract. Toad is also finding that times are very tough: he has lost nearly 70% of his own kind in the last 30 years alone – and much more than that in the last century
Together we can make the next chapter for wildlife a happier one. Join us to put nature into recovery.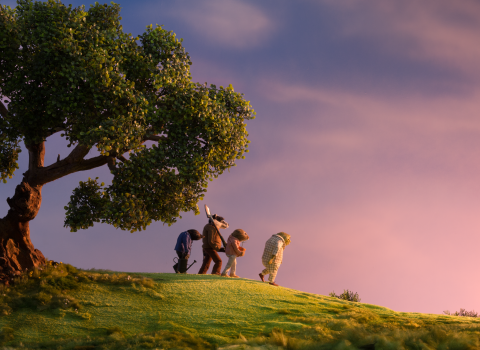 Let's create a Wilder Future
We've reached a point where our natural world is in critical condition and needs our help to put it into recovery.It's not too late to bring our wildlife back, but we must act now.
Join our campaign for a #WilderFuture and take simple actions for nature's recovery.
Act now
Join a Wilder event
If you'd like to get involved helping create a Wilder Future here in Hampshire and on the Island, come along to one of our campaign events:
A Wilder Hampshire and Isle of Wight
As well as vital national laws, local action is needed from us all - especially to create the nature recovery network that wildlife needs to recover and thrive.
We need at least 1 in 4 people to commit to creating a wilder world. We need advocates, ambassadors, activists and leaders to work with us to tip the balance. 
So we're starting a debate about what we can all do, whether you're a landowner, a planner, a gardener, a scientist or a teacher, to develop and deliver our shared plan.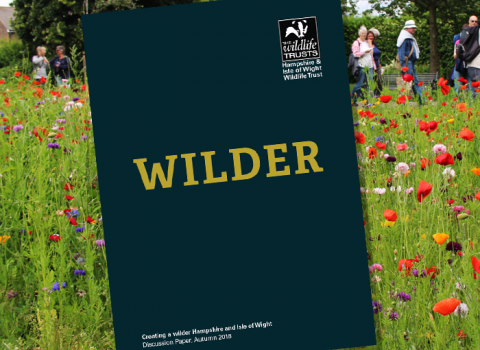 A Wilder Hampshire and Isle of Wight
We're starting a debate on what a wilder Hampshire and Isle of Wight looks like, and how we can all help make it happen. Together we can tip the balance in favour of nature's recovery.
Read more