Wildlife is in trouble - but we depend on it, and it depends on us. Without a healthy natural world the survival of humanity is at stake. By creating more space for nature, we can create a better world for people and wildlife.
Now is the moment. By working together we can change the natural world for the better.
Let Government know they must act now
We have a once in a generation opportunity to ensure that nature's recovery is at the heart of public policy and law across Britain. We must secure an Environment Act that not just protects what wildlife we have left, but goes beyond and creates the space for it to recover.
Together with other organisations in the Greener UK coalition, we are calling for new laws that don't just slow the decline of wildlife and the natural world, but reverse it.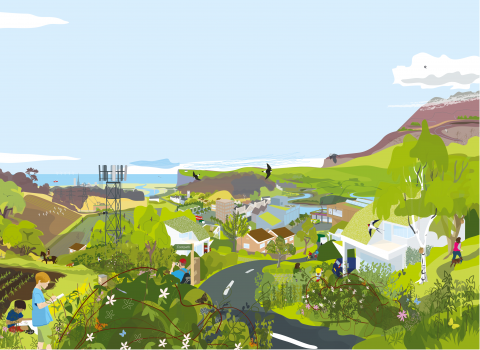 An Environment Act
A new and ambitious Environment Act could help create a healthier natural world for us all. 
To do so it must set out clear principles and targets. It should have the nature recovery network at its heart and establish an effective, independent watchdog to hold governments and public bodies to account.
Read more
A Wilder Hampshire and Isle of Wight
As well as vital national laws, local action is needed from us all - especially to create the nature recovery network that wildlife needs to recover and thrive.
We need at least 1 in 4 people to commit to creating a wilder world. We need advocates, ambassadors, activists and leaders to work with us to tip the balance. 
So we're starting a debate about what we can all do, whether you're a landowner, a planner, a gardener, a scientist or a teacher, to develop and deliver our shared plan.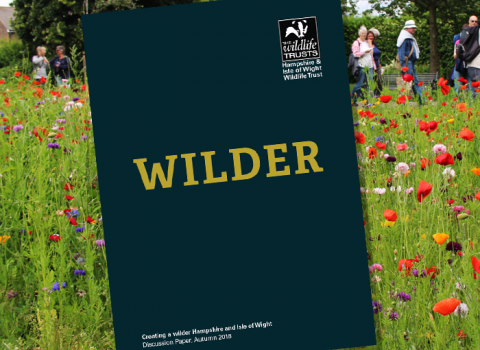 A Wilder Hampshire and Isle of Wight
We're starting a debate on what a wilder Hampshire and Isle of Wight looks like, and how we can all help make it happen. Together we can tip the balance in favour of nature's recovery.
Read more
News on creating a Wilder Future