Badgers are being culled across parts of England, harming our wildlife and cattle.
The government has given the go-ahead for the shooting of badgers across eleven counties, arguing that it will help control the spread of the disease bovine tuberculosis (bTB). 
In September 2019,  Defra announced licenses for 40 separate areas of the country (11 new areas and 29 re-issued licenses).  No licenses have currently been granted in Hampshire or on the Isle of Wight. 
All Wildlife Trusts oppose the badger cull and no Wildlife Trust will allow badger culling on its land.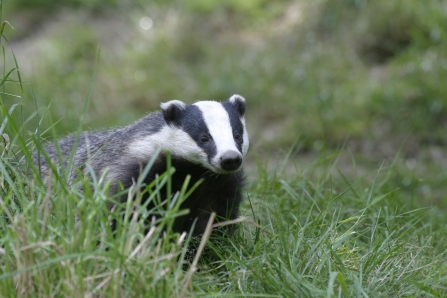 Culling is not the answer
We are very conscious of the hardship that bovine TB (bTB) causes in the farming community - particularly as we are the owners of a growing herd of cattle that forms part of our conservation grazing programme.
While we agree that we the need to find the right mechanisms to control the disease, we believe that a badger cull is not the answer. The scientific evidence demonstrates that culling is likely to be ineffective in fighting the disease and, worse still, risks making the problem even worse. We believe the emphasis of all our efforts should be to find a long-term solution and we are calling for the Government to end its policy of culling badgers.
Less than 6% of outbreaks of bTB are actually caused by badgers. In fact human movement of cattle to and from infected areas is the main cause of bTB spreading. Not only is culling badgers cruel and ineffective, but evidence suggests that it is actually counterproductive. Shooting badgers disrupts their social groups, and forces them to range more widely. The result? The disease spreads further and more quickly.
Why does the Government website include details of 'Restrictions related to licensed actions on protected sites in Hampshire', if culling has not been authorised in this county?
The publication of annexes covering protected areas in Hampshire (including Wildlife Trust sites) has caused understandable confusion and concern.
These 'annexes', published alongside the licences, show the conditions that would need to be applied should badger control operations be undertaken within or adjacent to individual protected sites. 
These restrictions are the conclusion of assessments, undertaken by Natural England, of the likely ecological impact of cull operations for all protected sites within each badger control area and up to 20km from the boundaries of each area.  
To be as transparent as possible, Defra we have published the licences and the unredacted annexes together on gov.uk. 
Whilst the licences and restrictions are released on a county basis and there are no cull zones in Hampshire, protected sites in Hampshire could fall within the 20km radius around the licensed area in neighbouring counties.
This means that the protected sites that are detailed are not necessarily part of any active cull operations. Active operations can and will only occur on protected sites where landowner/occupier permission has been granted and inclusion of sites on this list does not indicate whether or not permission has been granted by the land owner.   However, we can categorically state that we would never give permission for culling to occur on our sites.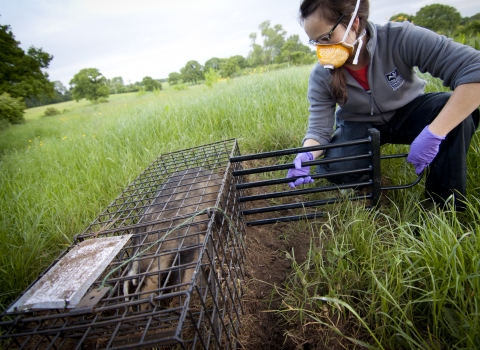 Wildlife Trusts backing badgers
Whether its undertaking vaccination programmes, collecting data or campaigning for policy change, Wildlife Trusts across the UK are standing up for badgers and we need your support
Find out more