Marine Loans Box
Marine Loans kits are available for schools and groups to book to support learning about marine habitats and conservation of their local environment.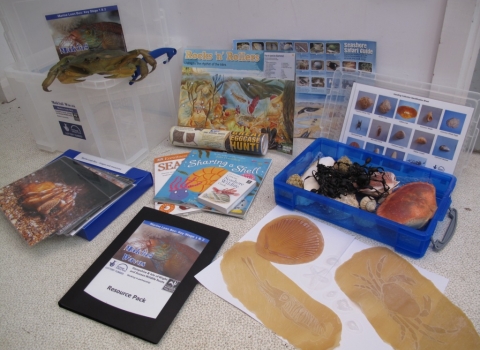 Marine Loan Box
Our kits contain all you need to deliver an engaging session at a local coastline or support a topic in class. We have Primary or Secondary Kits for visits to a coast, a Primary Indoor Kit with a teacher resource pack, books, DVDs and plastic mould sea creatures, and a Beach Clean Kit for organised litter picking events.
Kits are loaned at £30 for 3 weeks, subject to terms and conditions.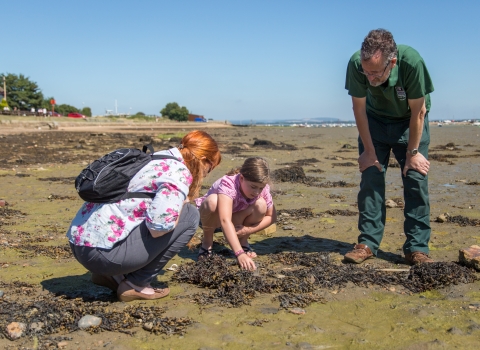 Milton Locks Discovery Box
Thanks to the Heritage Lottery Fund, between January 2016 and June  2018, the Milton's Hidden Seashore  project worked to bring Milton Locks nature reserve back to the heart of the community. You can still visit with your school. Book a Discovery Box to help you with your visit, free to Portsmouth schools.
Wildlife Watch resources
Take action for wildlife, get creative and go wild with our fun activity sheets and resources.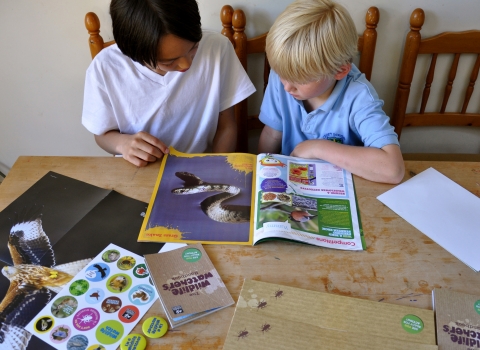 Wildlife Watch resources
A great place to find activity sheets and spotter sheets for children as well as resources such as online games and downloads like ringtones, computer wallpapers, posters & t-shirt transfers.