Learning at home
Many of our activities that involve getting out into nature and learning about the natural world can be done in your garden, local green space or school grounds. Below you'll find a range of activities that can be done on their own, or combined to create lessons for a variety of subjects.
Colours of nature activity
The outside world is full of colour and a great source of inspiration. This activity focuses on engaging with the natural colours we see, and the natural items we spot to create an art palette.
Download our template or draw out a paint palette 
Cut out your palette (you may need an adult to help you)
Look out of your window or go into your garden.
For each different natural item you spot, either stick it to your paint palette or use a colour to represent that piece of nature. How many colours can you find in nature?
Demonstration video and activity template

Wildbeach Officer, Kelly Wetherick, demonstrates our Colours of nature activity. 
Top Trump activity
Join us and create your own set of Wildbeach Top Trumps.
We will be posting a series of craft activity videos making a puppet of a select species to feature on our top trump cards. Get inspiration from our videos and create your own, or simply draw the wildlife you want to feature.
 Download our template or draw your own
Get inspiration from our videos or search a species you may want to create
Make a puppet of the species and then photograph, or draw the species directly onto your top trump card.
 Research some facts about your chosen species and add to your top trumps card. Species fact files - https://www.hiwwt.org.uk/wildlife-explorer
We would love to see your finished creations so upload them to social media using our hashtags #HampshireWindowWilldife #IslandWindowWildlife 
 
Demonstration videos and activity template
Suncatcher activity
This simple craft using natural items is a fun sensory experience with beautiful results. We've made a short video to illustrate the process. 
You'll need: 
PVA glue
clear lids or similar 
string or similar 
something to pierce the lids
paint brush
natural materials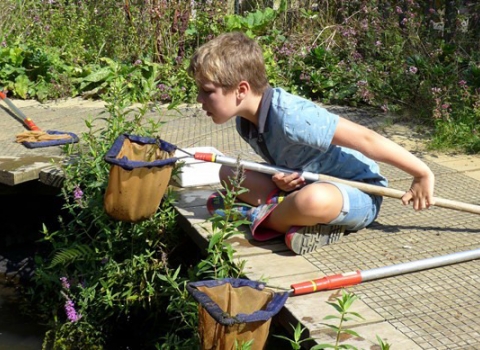 How Wild are we?
We need your help to create a baseline of the wildlife we have now so we can track our progress. We have a good range of records for our nature reserves and the spaces we manage, but we need you to tell us what wildlife you can see from your windows, what visits your balcony and what's living in your garden. We have a range of citizen science surveys to complete. Turn them into lessons about science, maths, and English.
Marine Loans Box
Marine Loans kits are available for schools and groups to book to support learning about marine habitats and conservation of their local environment.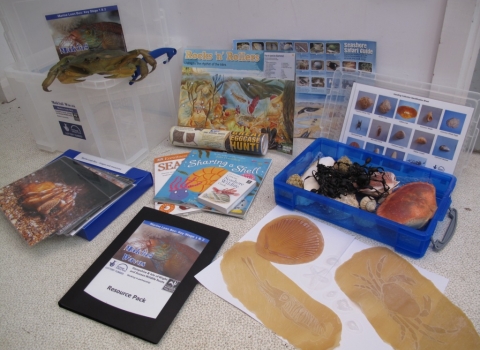 Marine Loan Box
Our kits contain all you need to deliver an engaging session at a local coastline or support a topic in class. We have Primary or Secondary Kits for visits to a coast, a Primary Indoor Kit with a teacher resource pack, books, DVDs and plastic mould sea creatures, and a Beach Clean Kit for organised litter picking events.
Kits are loaned at £30 for 3 weeks, subject to terms and conditions.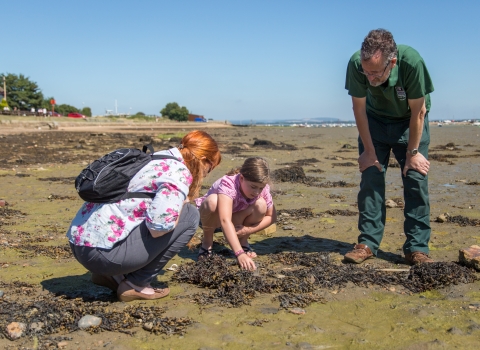 Milton Locks Discovery Box
Thanks to the Heritage Lottery Fund, between January 2016 and June  2018, the Milton's Hidden Seashore  project worked to bring Milton Locks nature reserve back to the heart of the community. You can still visit with your school. Book a Discovery Box to help you with your visit, free to Portsmouth schools.
Wildlife Watch resources
Take action for wildlife, get creative and go wild with our fun activity sheets and resources.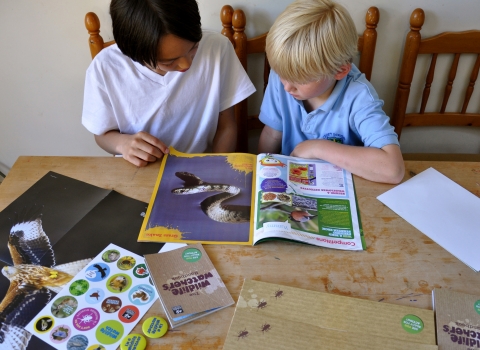 Wildlife Watch resources
A great place to find activity sheets and spotter sheets for children as well as resources such as online games and downloads like ringtones, computer wallpapers, posters & t-shirt transfers.