We are not currently taking birthday party bookings, but we will continue to keep this under review with a possibility of a resumption of this offer later in the year.
Are you looking for a birthday party with a difference?
All party activities are led by experienced leaders who are first aid trained and DBS checked. 
We offer the following: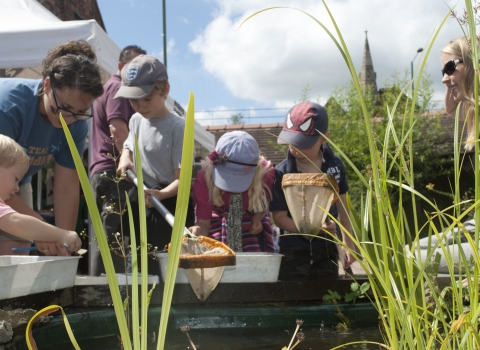 Pond Life!
Dip our pond and discover the amazing creatures that call it home!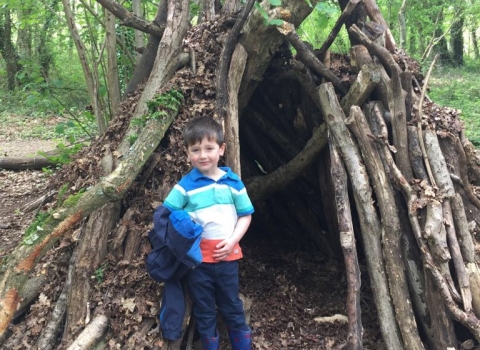 There's no place like home
Build a den to be proud of with your mates. Learn some survival skills and bushcraft techniques.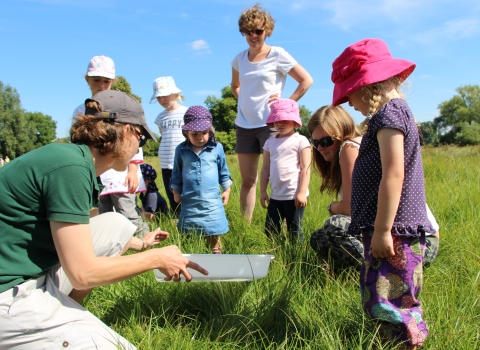 Minibeast madness
Search for minibeasts in our woodland glade and out in the open grasslands.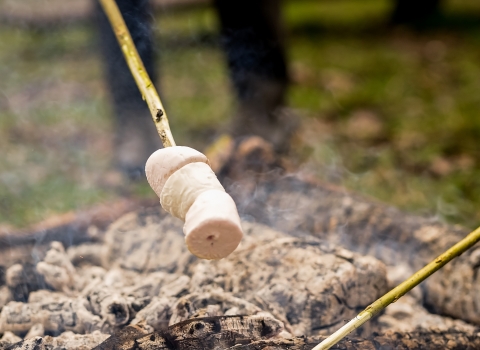 Campfire Burning
Build and light your own campfire with your friends, listen to campfire stories or sing songs and cook a tasty treat (not available at Swanwick Lakes).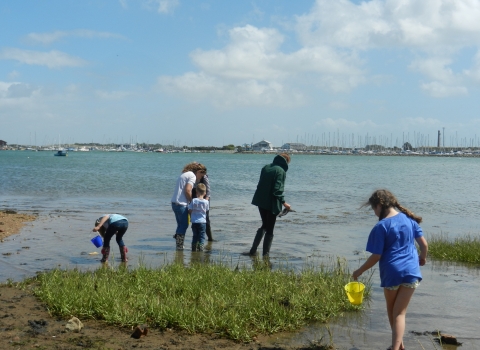 Beach parties
Try something different and have a birthday party on the beach. Choose from Mermaids and Mermen or Pirates ahoy!"
Safeguarding and Child Protection 
We take child protection and safeguarding very seriously. Our Child Protection and Safeguarding Statement sets out how we implement child protection and safeguarding across the Wildlife Trust and who to contact if you have questions or concerns.
Availability, party bags and food
Parties are 1 ½ hours long
Availability is mostly at weekends depending on other booked events. You may need to book your party well in advance for the busy spring and summer season.
You will need to ensure there are enough adults (1:6 children) excluding the Wildlife Trust leader, to help during the party.
We can provide eco-friendly party goodie bags at an additional cost.
It may be possible to book the Education Centre, or use a picnic area if you wish to provide a birthday tea after the activities. Parents are responsible for organising party food and the cake. Remember to check for food intolerances or allergies amongst the guests.
Locations, prices and booking
Parties cost £12 per child (including VAT)*, minimum charge £120 for between 15-20 children depending on the age and activities planned. *Mileage charges may be applied.
Parties are available at:
Blashford Lakes nature reserve – Near Ringwood
Testwood Lakes nature reserve – Totton
Swanwick Lakes nature reserve – Swanwick
Local beaches - make your party stand out by hosting it at a local beach, contact us for more information on locations available
To book contact: