Urgent funding of £22,500 needed for Blashford Lakes nature reserve
Help us to unlock £225,000 for further improvements to Blashford Lakes
We have some incredibly exciting plans for Blashford Lakes nature reserve and today, we want to ask if you would be part of them.
Following a recent successful grant application to Veolia Environmental Trust we already have a large proportion of the funds needed for this project.
However, we need to raise £22,500 in matched funding by the end of the year to unlock this major grant funding opportunity. 
Every day I spend at Blashford Lakes I learn something new. It is such a special place and I want people to experience the huge variety of wildlife we have here. This funding could make a huge difference to the wildlife that calls the nature reserve home, as well as the people who visit. Please consider making a gift today.
A gift towards our fundraising target will help
Replace our oldest bird hide 
Introduce another pond and build a sensory garden
Provide a welcome hut and more seating
Add a new wildlife discovery trail and improved signage
Build a new elevated viewpoint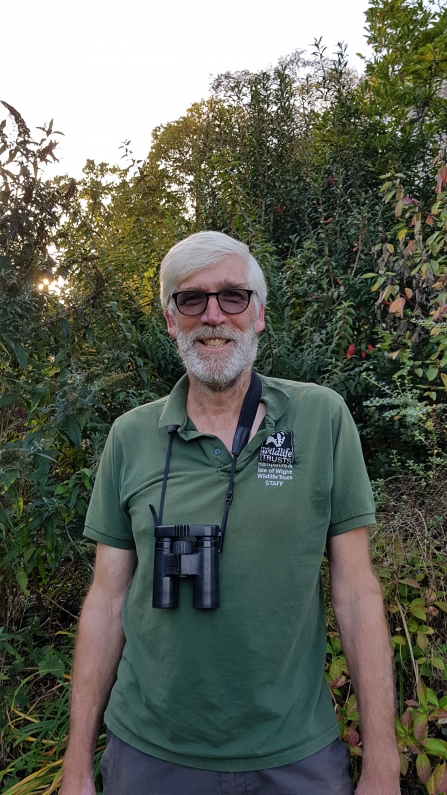 "Blashford Lakes near Ringwood is one of our oldest and most beautiful nature reserves. The unique mix of habitats is home to a range of wildlife from kingfishers and otters to our famous great white egret, Walter.
As Senior Reserves Officer, my role here is to create great habitats for wildlife and maintain the site for visitors. I'm immensely proud of the work my team and volunteers have done to make Blashford  Lakes a favourite with bird watchers from across the country and with the local community.
We always want to know if there is more we can do, so recently we asked visitors to the reserve what they thought. Comments included a need for more information about the wildlife on site, improved  access and paths, more places to sit and further information on events and activities. I'm pleased to say we have already improved the access but what about everything else? We want people to come  and enjoy the wildlife we have worked so hard to protect, so what's next? "
Bob Chapman, Senior Reserves Officer
Please don't let us miss out on this amazing opportunity
This is Walter, our local great white egret. He is believed to be Europe's oldest great white egret by some margin. He is now 15 years and 3 months old, a good age for almost any bird. He comes back to Blashford Lakes to spend each autumn and winter with us. Walter is a great reminder of the type of incredible wildlife
we have at Blashford Lakes.